JRR Tolkien's Son Part of UK Inquiry Into Catholic Church Mishandling Child Sex Abuse Allegations
JRR Tolkien's Son Part of UK Inquiry Into Catholic Church Mishandling Child Sex Abuse Allegations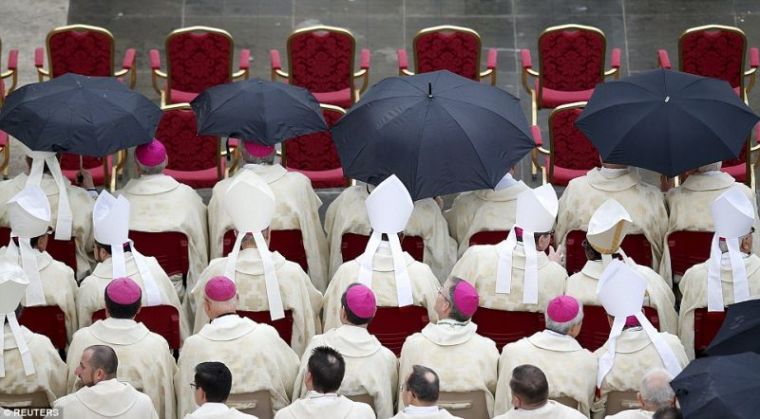 The top Roman Catholic archbishop in the U.K. is set to face pressing questions over the way the church has handled child sex abuse allegations, including over the clergy son of JRR Tolkien.
Cardinal Vincent Nichols, the Archbishop of Westminster, is set to be questioned this week by the Independent Inquiry into Child Sexual Abuse, The Telegraph reported.
The investigation will look into how major British institutions tackled sex abuse claims, with the Catholic Church attracting major controversy for relocating abusing priests in dioceses around the world.
Nichols' former Archdiocese of Birmingham is set to be examined, including how it handled allegations of abuse against Father John Tolkien, the son of famous author JRR Tolkien, who wrote The Lord of the Rings and The Hobbit fantasy novels.
Senior church officials are being blamed for allowing Fr. Tolkien, who died in 2003, to continue working as a priest despite an alleged victim coming forward against him years earlier.
The man, Christopher Carrie, accused the priest of sexually abusing him twice in November 1956, when he was 11-years-old.
As BBC News reported back in 2003, the Archdiocese of Birmingham awarded Carrie £15,000, or nearly $20,000 USD, in an out-of-court settlement.
Fr. Tolkien had denied the allegations, and a police investigation launched against him in 2001 was discontinued, as the Crown Prosecution Service found him to be too ill to be charged. The priest died two years later at the age of 85.
Carrie, a father of two, said at the time that the church needs to answer for protecting Fr Tolkein.
"Although Father John Tolkien is now dead, and cannot harm any more children, that does not exempt the church from responsibility or liability.
"I am satisfied that the settlement is substantial enough to recompense me for some of the wrongs committed," he continued.
"More importantly, I hope the coverage given to the case may encourage other victims of sexual abuse to come forward."
Carrie further revealed that church officials had promised him in 1993 that Fr. Tolkien was set to shortly retire as a priest, but he continued actively officiating in church services at least until the mid 1990s.
The scandals rocking the Catholic Church have been felt worldwide, including in the U.S. A Pennsylvania grand jury report detailed in August how 301 priests abused over 1,000 children over the past several decades, with church hierarchy shielding the perpetrators.
"Priests were raping little boys and girls, and the men of God who were responsible for them not only did nothing. They hid it all," said at a press conference Attorney General Josh Shapiro.
Pope Francis has scheduled a major four-day conference on the clerical sexual abuse crisis with his top bishops in Rome for February 2018. The meeting, believed to be the first of its kind, comes following the pontiff's condemnation of the clergy who have been committing abuse, and vow that the Catholic Church will do better.