Judah Smith Shares His Feeling on Being a Celebrity Pastor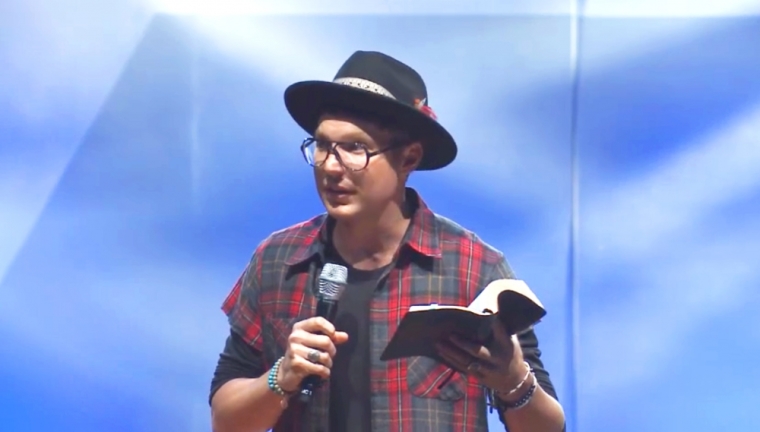 Pastor Judah Smith of The City Church in Seattle, Washington, recently said in an interview that although many see him as the celebrity pastor to popular young stars, he considers himself a preacher to all people.
Smith, who has been linked as the pastor to pop artist Justin Bieber, recently told Complex magazine that he sees Bieber and other high profile names as being the same as all other people in the eyes of God.
"My passion is to help everyone," Smith told the magazine in a recent interview. "And if that includes people in the limelight, then so be it. The pressure and the expectation and the scrutiny and the challenges [celebrity attendees] face are unique. They do need someone in their corner who wants nothing, and expects nothing, but who's just there to give, and love, and protect."
"Someone recently told me, 'Hey, I really want to reach celebrities like you have,'" Smith continued. "They meant well and that's fine, but I chuckled to myself. I never thought to myself 'I would like to pastor celebrities.' It was never a concept to me. I just wanted to help people."
Smith said in a previous interview with Fox 411 that the issues faced by celebrities, like Bieber, are not that different than issues faced by the general population.
"I'm very proud of Justin. What's amazing about Justin and many young men today [is] it's not easy to be a man of faith. It's not easy to make good decisions," Smith told the media outlet, adding, "I think people would be surprised to discover that their challenges and struggles are not too dissimilar to us, average ordinary people. We're all looking for essentially the same thing and I think that's faith and hope and love and meaning and of course satisfaction, peace, joy."
Along with Smith, Bieber is also close to New York City-based pastor Carl Lentz, who heads Hillsong Church.
The well-known pop star, who has faced some negative media attention in the past few years, has been open about his pursuit of the Christian faith.
"I'm not religious nor do i think I have ANYTHING figured out that's why I call out on God to help me through what I can't do on my own," Bieber shared earlier this year on Instagram. "Developing my relationship with God has been the coolest thing I've experienced, to know that I'm not alone and I don't have to live in fear. Never feel like I'm pushing anything on u [sic] but sharing the good news I've felt in my own life."
According to Complex magazine, Bieber credits Smith and Lentz for being supportive friends during previous struggles in his life.
Some music critics have even suggested that recent public appearances made by Bieber have carried a spiritual theme.
Bieber recently held an event at the Staples Center in Los Angeles, California, entitled "An Evening With Justin Bieber," during which he debuted music from his new album "Purpose" and also spoke onstage alongside Smith. The Los Angeles Times' review was titled "How Justin Bieber turned Staples Center into a megachurch."