Judge Blocks Texas' Abortion Regs Before Deadline; Says Only 7 Clinics Meet Basic Health, Safety Standards Required by New Law
For the second time a federal judge has ruled against Texas' abortion regulations, citing that a majority abortion clinics would close because owners refuse to upgrade their facilities to meet basic health and safety standards that were set to go into effect Monday.
District Judge Lee Yeakel wrote in his ruling Friday that requiring abortion clinic to meet the same standards as ambulatory surgical centers, such as widening doorways to enable paramedics to bring stretchers into the clinic to transport patients to the hospital, is too costly for abortion clinic owners and, therefore, "imposes an undue burden on women seeking an abortion."
Abortion clinic owners had one year to upgrade their facilities to meet these basic requirements, which includes having adequate plumbing, heating, lighting and ventilation, and equipment that can properly sterilize surgical instruments; ensuring that the doors to the facilities can accommodate stretchers for emergencies; and maintain a sanitary facility to ensure the health and safety of patients.
"The court concludes that the act's [House Bill 2] ambulatory surgical center requirement, combined with the already-in-effect admitting privileges requirement, creates a brutally effective system of abortion regulation that reduces accesses to abortion clinics, thereby creating a statewide burden for a substantial number of Texas women," Yeakel wrote in his 21-page decision.
Yeakel added that among Texas' 19 abortion facilities, only seven or eight meet the basic health and safety standards of ambulatory surgical centers. This means that abortion providers that opted to not upgrade their facilities would close on Sept. 1.
While Yeakel upheld a regulation that requires abortionists to follow FDA guidelines for administering abortion-inducing drugs — such as being on-site at the clinic when the series of drugs are dispensed to patients — he claimed that other regulations in the state's law are unconstitutional.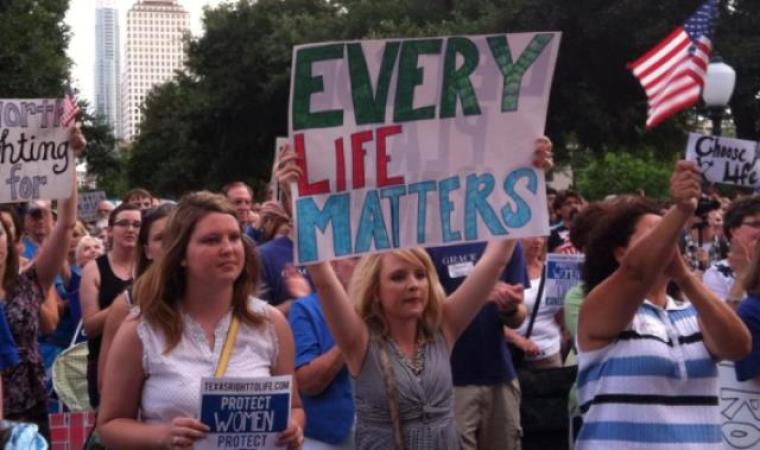 Last October, Yeakel ruled that requiring abortionists to obtain admitting privileges at a local hospital within 30 miles of the abortion clinics in which they work was unconstitutional.
His ruling, however, was overturned in March by a three-judge panel of the U.S. Court of Appeals for the Fifth Circuit in New Orleans, which found that Texas' law is constitutional and does not place an undue burden on abortionists and women seeking abortions.
Attorney General Greg Abbott, the Republican candidate for governor running against Democrat Wendy Davis, who's known for being an advocate for abortion providers, said Friday that he will appeal Yeakel's most recent decision to the Fifth Circuit.
Since abortion providers did not contest the law's ban on abortions after 20 weeks gestation, this regulation is already in effect.
Initially, lawsuits against HB 2 also didn't challenge the part of the the law that requires abortion facilities to meet the same basic standards as ambulatory surgical centers.
Clinic owners were given one year to meet the Sept. 1 deadline. Many, however, said they would close their clinics instead of paying to upgrade their facilities.
Rep. Jason Villalba (R-Dallas) told The Christian Post in a previous interview that the provisions in HB 2 that require abortion facilities to meet the same safety standards as ambulatory surgical centers are intended to enhance the safety for women who undergo an abortion procedure.
"What we're saying is that if you're going to have a major surgical operation, you should do so within the medically sufficient environment of an ambulatory surgical center — that is about protecting women," Villalba said.
"I know the argument is, 'well, the ultimate effect of this is it will eliminate a number of clinics in Texas.' And my response to that would be: we're not prohibiting these clinics from operating. We're just saying that if they're going to provide this procedure, then make sure that you have the requisite medical background to do so," he added.
Cheryl Sullenger, the senior policy adviser for Operation Rescue, a pro-life organization, told CP earlier this year that she anticipated some abortion facilities might close simply because clinic owners don't want to pay to upgrade their facilities.
"What they're really saying is: we don't believe that women are worth the extra money it would cost to increase our safety protocols at the clinic. And they're not worth us doing what it takes to get hospital privileges," she said.
The lawsuit, filed by Whole Woman's Health, also asked Yeakel to exempt the hospital admitting privileges requirement for their clinic in McAllen and the Reproductive Services clinic in El Paso, because the abortionists who work at those clinics were not able to obtain privileges.
Yeakel granted the two abortion clinics an exemption from obtaining hospital admitting privileges, stating that the requirement was unconstitutional and "imposes an undue burden on the rights of women in the Rio Grande Valley, El Paso and West Texas [who are seeking an abortion.]"
In 2011, the Pennsylvania legislature also passed a law that requires abortion clinics to improve their safety and cleanliness standards.
Dayle Steinberg, CEO of Planned Parenthood of Southeastern Pennsylvania, told KPBS that Planned Parenthood was required to install hands-free sinks, seamless floors that are easier to clean, and to build a room to house sterilization equipment. He lamented that the upgrades to meet the minimum health and safety regulations were unnecessary and too costly.
"Overall the cost was about $450,000 to get two of our facilities into compliance," Steinberg said.