Julia Greeley, former Slave Who Lost Eye as Mother Was Whipped, Being Considered for Sainthood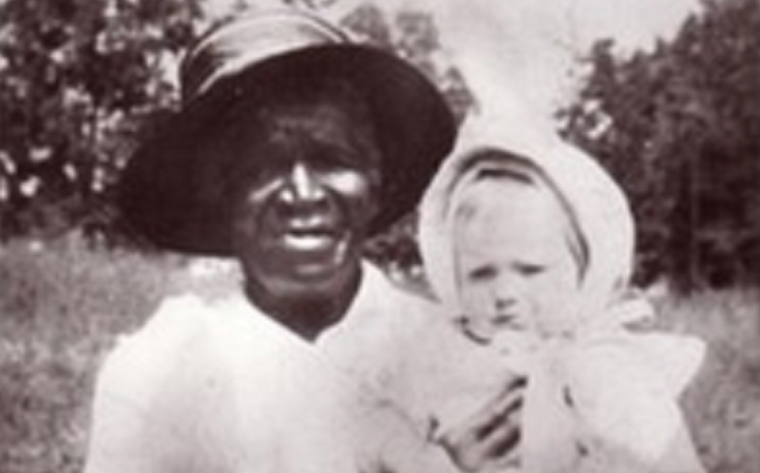 Julia Greeley, a former slave born in Hannibal, Missouri, who lost her right eye to the whip of a slave master as he beat her mother, is now being considered for sainthood in the Catholic Church for her inspirational life of devotion and service.
Archbishop Samuel J. Aquila of Denver, Colorado, opened Greeley's cause for canonization on Dec. 18 at an early morning Sunday mass at the Cathedral Basilica of the Immaculate Conception, according to the Catholic News Agency.
"She's a model for me," Mary Leisring of the Julia Greeley Guild who also directs Black Catholic ministry in the Denver archdiocese, told CNA.
"We're all called to be saints, and it just goes to show that an ordinary person can become extraordinary. For some of us, she's already a saint," Leisring said.
Greeley was born between 1835 and 1855, according to the Julia Greeley Guild, and was emancipated from slavery in 1863, two years before slavery was officially abolished.
Information from the Guild says Greeley was constantly visiting the poor and giving them assistance from her own slender means.
And when she found the needs of the poor she ministered to more than she could manage, Greeley would beg so she could help. She would also visit white people she helped at night so they would not be embarrassed.
"Her charity was as delicate as it was great. She realized that white people, no matter how poor, might feel a little sensitive in receiving assistance from an old colored woman, so she went at night to their homes to deliver the goods she had begged, in order to keep the neighbors from seeing her," according to the Guild.
Even though she never married and had no children of her own, Greeley loved children. When women in her neighborhood wanted to go shopping and she was available, Greeley would look after their babies.
"Every door in the parish was open to her. Her marvelous piety and her constant charity made her the friend of everybody. She was known in every convent of Denver, for, as might be expected, she loved Sisters. And the Sisters loved her. It was a standing rule at the Sacred Heart rectory that Julia could come in and get a meal any time she wanted it. She could not possibly wear out her welcome," explained the Guild.
Greely moved to Denver around 1880 and served as a housekeeper for Colorado's first territorial governor William Gilpin and his wife, Julia. She converted to Catholicism at Denver's Sacred Heart Parish and was devoted to the Sacred Heart of Jesus and to the Eucharist. In 1901, she joined the Secular Franciscan Order and helped spread the Sacred Heart devotion to Denver's firefighters and many others.
The Gilpins left her a little money when they died, but Greely would later lose $900 in the failure of a Denver bank.
Whatever else she had she gave away, explained the Guild.
"Nobody asked for help in vain from Julia Greeley. She was victimized many times by charity frauds. But Julia's rule seemingly was that it was better to give than to be too careful and deny assistance to someone who needed it," the Guild said.
Greeley said the organization, "earned about $10 or $12 a month."
"She swept and dusted the Sacred Heart church every week and did other little odd jobs. With this little money and what she got from the city, she found enough to live and to help others," the Guild said.
Greeley died on June 7, 1918. She was estimated to be about 80-years-old at the time and a constant stream of people paid their last respects to her.
According to Fox 31, Greeley is being considered a servant of God, the first of four steps to sainthood.
"This is [an] investigation ... that's intended to reach the universal level," Father Blaine Burkey said.
The church in Denver will begin the investigation, but findings will be sent to the Vatican for the next step in the process, which could take many years. And according to Burkey, Pope Francis would weigh in on the investigation.
"Her cause is such that he would've probably had a great interest in it. She's a very marginalized person who was very forgiving and merciful," he said.