Just 6 Months In, Super PACs Raise $258M; Bush Leads With $102M Among 17 Presidential Candidates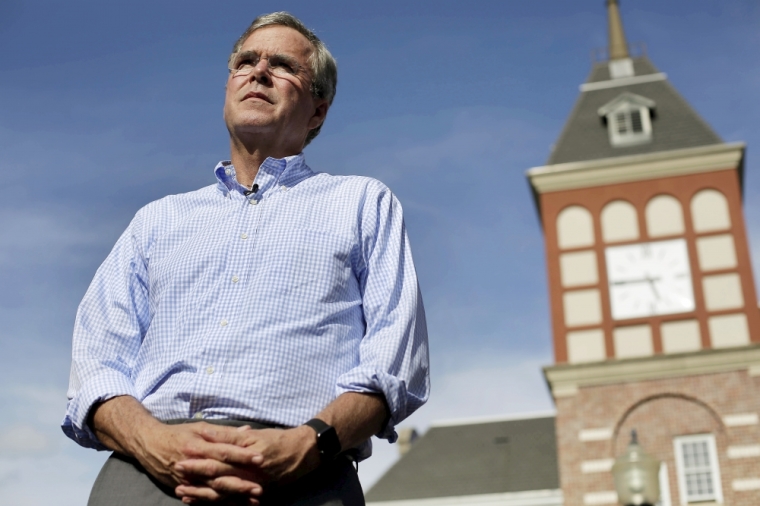 Super PACs, which operate outside candidates' formal campaigns, have raised more than $250 million for 17 presidential contenders in the first six months of this year, according to fundraising reports filed with federal regulators. The super PAC supporting former Florida governor Jeb Bush alone raised $102 million.
The money raised this year thus far by super PACs is more than double the $125 million raised by the candidates themselves, according to disclosure reports filed with the Federal Election Commission on Friday, the deadline for super PACs to report contributions, according to The Wall Street Journal.
The super PAC backing Bush received a record $102 million, according to CBS News.
Super PACs supporting Texas Senator Ted Cruz received nearly $38 million, out of which $11 million was given by New York hedge-fund magnate Robert Mercer, $10 million by energy investor Toby Neugebauer and $15 million from a Texas-based family.
A group backing New Jersey Gov. Chris Christie raised $11 million, while two supporting Wisconsin Gov. Scott Walker brought in $26 million.
Democratic presidential candidate Hillary Clinton got about $15.7 million dollars from her main super PAC.
An analysis of fundraising reports found that one-third of the more than $380 million brought in so far for the 2016 presidential election came from nearly 60 donations of $1 million or more, according to The Associated Press. Half of all donations comprises donors who gave at least $100,000.
"We have never seen an election like this, in which the wealthiest people in America are dominating the financing of the presidential election and as a consequence are creating enormous debts and obligations from the candidates who are receiving this financial support," Fred Wertheimer, president of Washington, D.C.-based group Democracy 21, was quoted as saying.
Wertheimer's group has been advocating for a ceiling on money in politics.
However, Scott Banister, a Silicon Valley investor who gave $1.2 million to a super PAC helping Kentucky Sen. Rand Paul, a Republican, said it's a good thing when someone is "willing to spend money in the public square rather than buying myself a toy."
"The voters still, at the end of the day, make the decision," he was quoted as saying.
Official campaigns of presidential candidates are not allowed to accept more than $2,700 from one donor. But super PACS can receive unlimited contributions from corporations, unions and individuals, according to a 2010 Supreme Court ruling.