Justin Bieber Attends Hillsong Conference, Kicks Off Sydney Concert Writing 'Jesus Loves You' on Stage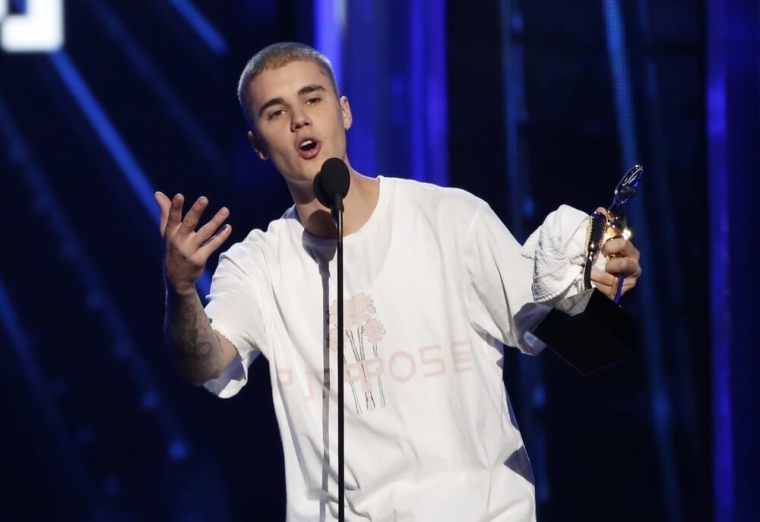 Justin Bieber, aka "Hillsong devotee," promoted his Christian faith while at his "Purpose Concert" in Sydney on Wednesday, according to the Daily Mail. The megastar emerged onto the stage in a transparent box displaying the hand-written words: "Mark my words Jesus loves you!!!!" 
The upbeat 23-year-old was reportedly in good spirits during the sold-out show and the day after the concert he was spotted at Hillsong's Australia Colour Conference launch.
He was seen spending a spirit-filled evening of ministry at the conference Thursday night, and that evening Bieber and Hillsong pastor Carl Lentz then went to a local pub with a few other friends.
The edgy New York City-based preacher Lentz was with Bieber for the majority of his time in Sydney and kept fans updated via his Snapchat account.
They posted social media updates while at brunch at high-end Sydney restaurants and they even enjoyed a bike tour on a three-person rickshaw while in New Zealand.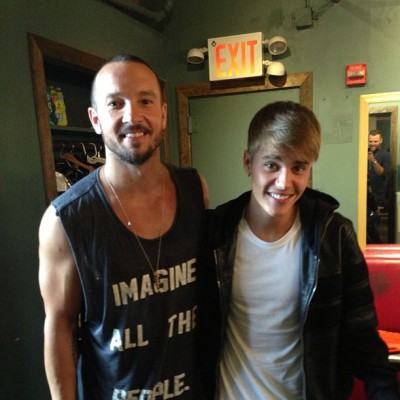 Lentz and Bieber have a lasting friendship now and the well-known minister is credited with bringing Bieber back to his faith and baptizing him.
While a guest on "Super Soul Sunday," Lentz spoke to Oprah about his relationship with the crooner. Lentz revealed that he met Bieber after his friend, fellow pastor Judah Smith, contacted him and said he was "working" with Bieber and wanted the two of them to connect.
"Through Judah, I was able to become a friend of Justin. To make a long story short, his baptism was a moment where he was going through it and he was pulling himself up," Lentz said.
Oprah then questioned whether or not it was true Bieber said he wanted "to know" Jesus.
"He's known Jesus and has had a relationship with Jesus. His mom did a great job at planting the right seeds, but you get to a point as a man where it goes from being your mama's relationship or your grandmama's religious background to yours. And I think he got to a place where he was like, 'I wanna make this real,'" the Virginia native responded.
"He's serious," Lentz said of Bieber. "People say, 'What does it mean to be a serious Christian?' Look at Justin, he's a work in progress. He's never said he's perfect, he's never said he is the representation of Christianity but I'm proud of him for admitting he's a Christian in the middle of and knowing he's going to have more problems. I love that about Justin."
Bieber's recent public display of adoration toward Jesus during the "Purpose" concert is not his first. During a Paris concert in 2016, he broke out into an impromptu rendition of the popular worship song "I Could Sing Your Love Forever."
He has also attended Hillsong conferences in the past, including a week-long Hillsong event in 2015.