Justin Bieber 'Can't Wait' to Have Wife, Kids, Timing in 'God's Hands'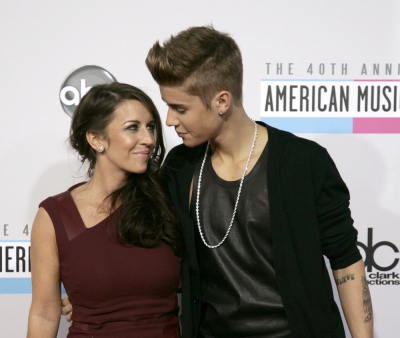 Justin Bieber recently opened up about his personal life and despite his split from Selena Gomez the singer is determined to find love again and even start a family one day.
In April Bieber, 19, and Gomez, 21, ended their relationship after dating on-and-off for two years however they are still believed to be close friends. While the "Heartbreaker" singer is currently single, he recently gushed about wanting to settle down.
"I can't wait to have a beautiful wife and little kids running around," Bieber told InTouch magazine.
The pop star, who has always been vocal about his Christian faith, revealed that while he wants to become a husband and father one day. It will eventually happen in God's time.
"Those things are in God's hands, not mine," he said.
In recent months Bieber has been criticized over questionable behavior, including embarrassing videos, and the singer admitted that at times the scrutiny is overwhelming.
"Sometimes I think people get distracted … and forget that I'm here to create music," he said. " I put everything I have into my music, and I wish people would focus more on that."
Bieber also explained that contrary to negative press reports he is just a fun-loving young man who was raised to treat others with respect. The singer's mother, Pattie Mallette, helped him instill strong values when it comes to relationships.
"I'm not going to lie. It's fun to be young, fall in love and be in love. My mom taught me how to treat a woman right, so I enjoy taking a girl out and doing nice things for her," Bieber said. "Everyone deserves to feel like they are the most special person in the world."
While Gomez is said to be doing well following her split from Bieber, sources claim the former Disney star still cares deeply for him.
"She's very stubborn when it comes to Justin," a source said. "She's got this idea that he's 'The One' for her and that they'll live happily ever after."