Justin Bieber Celebrates 6 Years Making Music on Twitter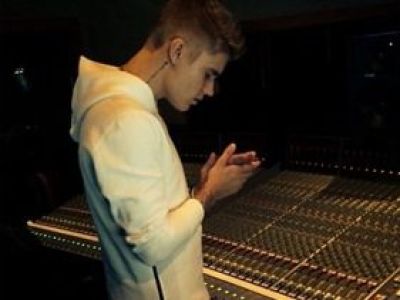 Justin Bieber may have experienced some growing pains in recent years, but he recently celebrated the anniversary of his professional music career for which he insists he is grateful.
"6 years ago I signed my first record deal," Bieber tweeted recently. "Grateful for the ride we have all gone on together. Love ‪#mybeliebers‬."
Bieber, the 20-year-old Canadian crooner, has had a tough time filled with legal issues recently. The singer was accused of assaulting a limousine driver in Toronto, arrested for a DUI and questionable driving in Miami, accused of egging his neighbor's home and pictured performing questionable acts with exotic dancers in recent months.
Still, it is hard to deny the singer's passion for his music career. Although he planned to take a break from work, Bieber has been tweeting about spending long nights and early mornings in recording studios across multiple cities recently.
The singer revealed why he has been working tirelessly on his music despite a reported break that he is supposed to be taking.
"Everyone is asking me why am I in the studio if I'm on a break. Because music is what I love to do," Bieber tweeted last month. "This isn't work. This is what I love."
The singer made it clear what his priorities are by previously tweeting, "making music everyday. #focused."
Last February, Bieber took to his Twitter to speak about feeling that he is a target amid frequent media speculation.
"I guess I'm an easy target for some. I'm still human," Bieber tweeted previously. "I will continue to meet hate with love. It's all about the music."
Although Bieber says he is grateful for his successful music career, he has admitted that fame is not easy and previously complained about publications using him to make money.
"When people see a negative thing about me on a magazine, they're gonna buy it. Every time some site writes something bad, all my followers go on there, and it brings them more traffic," he told The Hollywood Reporter last year. "Now they have all the Beliebers on their site, which gives them money from advertisers. They're just worried about money. They don't care about ruining someone's name."