Justin Bieber gets 'grace' tattooed on face; singer inspires tattoo artist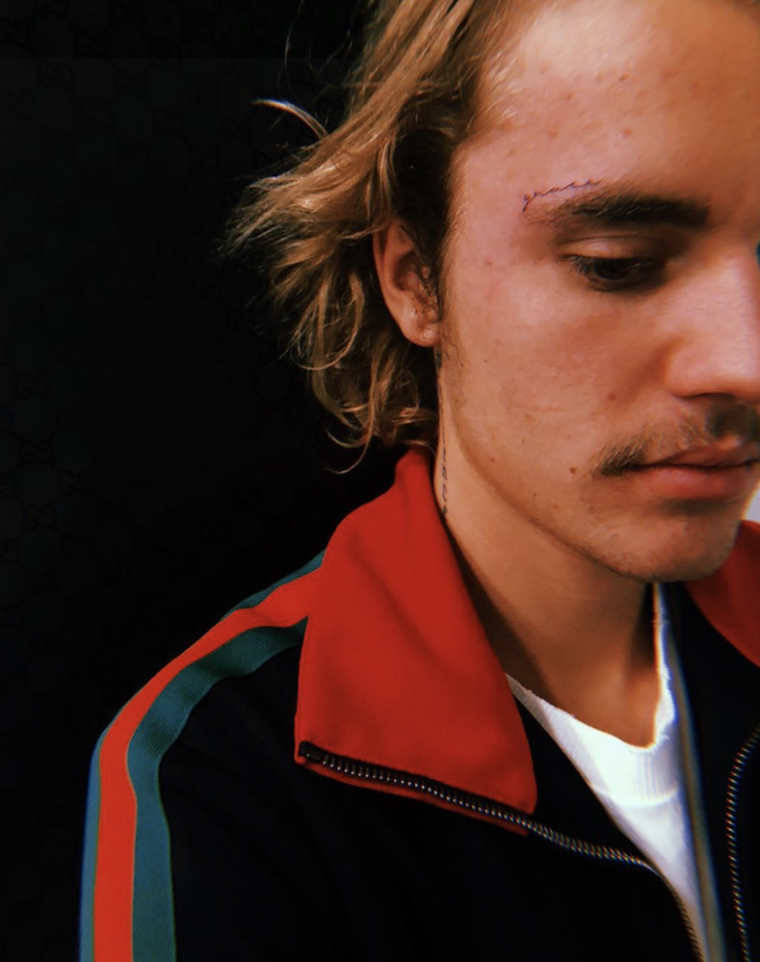 Pop superstar Justin Bieber added another Christian tattoo to his extensive body art collection, this time on his face.
Tattooist JonBoy (real name Jonathan Valena) took to Instagram on New Year's Day with a photo of Bieber and his new ink — the word "grace" above the "Sorry" singer's right eyebrow.
Bieber has over 50 tattoos and many of them represent his Christian faith. His tattoo artist testified that Bieber greatly encouraged him in the Lord during their time together.
"So many times wanting to give up asking God to take me home. But then I'm reminded what my purpose in this world is through people like you (Bieber) who get tattooed by me and share your life of struggles, anxieties, lost love ones, memories and victories through these little tattoos that have some of the biggest meaning behind them," Valena wrote on Instagram.
The Canadian star began his tattoo art early. Bieber's first tattoo referencing Jesus came from a trip he took to Israel in 2011 with his dad, Jeremy Bieber. The two got matching tattoos that read "Yeshua," a Hebrew word for "Jesus."
A year after his Yeshua tattoom Bieber got another tattoo — a Classic image of Jesus on his left leg. He reportedly got it while on vacation with Selena Gomez in Cabo San Lucas, Mexico.
Every year, the singer gets new work on his body symbolizing Jesus. He accredits God with the reason he is here. In a Teen Vogue interview, when questioned on God's role in his life, Bieber answered: "I think that's part of the reason I'm here ... Not just because I'm talented, but because God had a purpose for me to just help people."
In 2013, he received a large Greek symbol for Christ on his left forearm. The Greek tattoo features a simple "X" and was believed to have been down in London.
He also has some Bible inspired artwork that comes from the inspiring Psalm 119:105, which reads "Your word is a lamp for my feet, a light on my path."
Additionally, Bieber has a cross located right in the center of his chest. 
In 2017, Bieber decided to surround himself with Christian mentors, after having run-ins with police. He went as far as canceling an international tour to focus on getting his life back in order and grow in his faith.
Since then, the newlywed singer has been regularly seen attending church, while actively sharing his Christian faith on social media. During Easter, he wanted his fans to know that the holy day was not about bunnies but instead about his Savior.
"Jesus has changed my life. Easter is not about a bunny, it's a reminder that my Jesus died on the cross for my sins and then rose from the dead, defeating death! I believe this happened and it changed everything! I am set free from bondage and shame. I am a child of the most high God and He loves me exactly where I am, how I am, for who I am," he wrote.