Justin Bieber Publicly Embraces Christian Faith Again After Attending Bible Study With Selena Gomez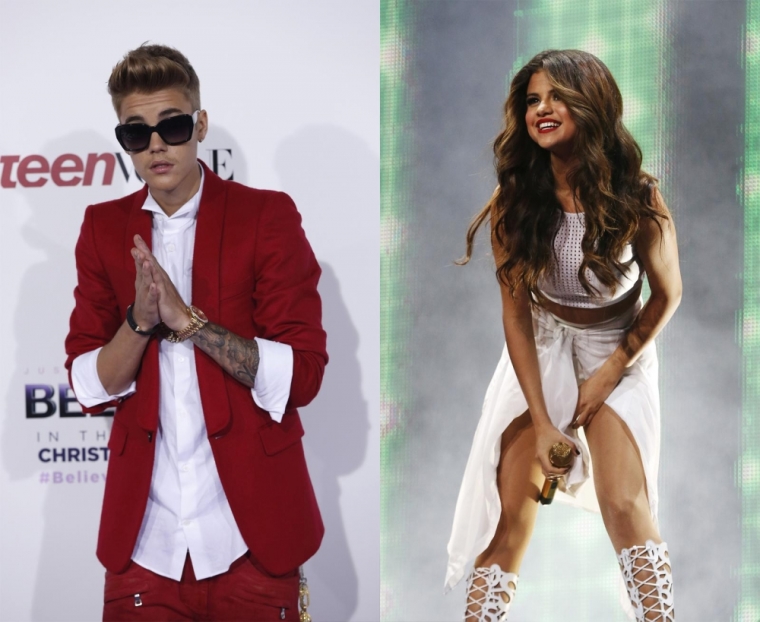 Justin Bieber has embraced his on and off again Christian faith recently as he was seen attending Pastor Judah Smith's Bible study at the City Church in Los Angeles with former girlfriend Selena Gomez on Wednesday night.
The 20-year-old pop star has also taken to his social media accounts lately to post faith-inspired tweets and Bible verses on Instagram. According to U.K.-based The Mirror, Bieber is reportedly slowing down his party lifestyle after being involved in an altercation with actor Orlando Bloom following a night of partying in Ibiza, Spain last month.
"Every day we wake God blesses us with new opportunities. Be better. Be great," tweeted Bieber on August 12. Two days later he wrote, "God is good" and "Who is your anchor? God is good @judahsmith."
Over the last year, Bieber has surrounded himself with spiritual mentors including Pastor Carl Lentz of Hillsong New York City, where the singer was baptized.
Earlier this year, Lentz noted that he has been helping Bieber get through his behavior, which he is known to constantly struggle with.
"I love Justin, he's a good kid. He's trying to figure this out," Lentz told CBN. "His behavior ... you know, he's figuring it out. What should we do? … People who are like, 'Is he even a Christian?' With Justin, I tell people grace and acceptance does not mean approval. I can accept you as a human being and not approve of your actions. That's how we've been loved. We love because we were first loved."
He added, "With Justin, it's not my job to be his police officer. It's my job to be a friend to him, and that's all I am."
Smith has also defended Bieber's character in the past. At one point, the Seattle-based megachurch pastor made it clear that he was counseling the singer after allegations surfaced that Bieber had allegedly slept with a Brazilian prostitute, disrespected the Argentine flag, and illegally tagged a hotel wall, according to The Hollywood Reporter.
"I don't envy the scrutiny that he carries," Smith said. "He lives a very blessed life, but with those blessings comes a lot of responsibility and expectations from people. Justin is digging deep and discovering. … But he's an extraordinarily compassionate, considerate, loving person who's very loyal and committed to the people in his world. I wish more people saw that side of him."
Smith's Los Angeles Bible studies also attract Hollywood notables like actress Vanessa Hudgens, E! News anchor Jason Kennedy and Bieber's mother, Pattie Mallette.