Justin Bieber Shames the Devil While Worshipping to Hillsong United's 'Not Today'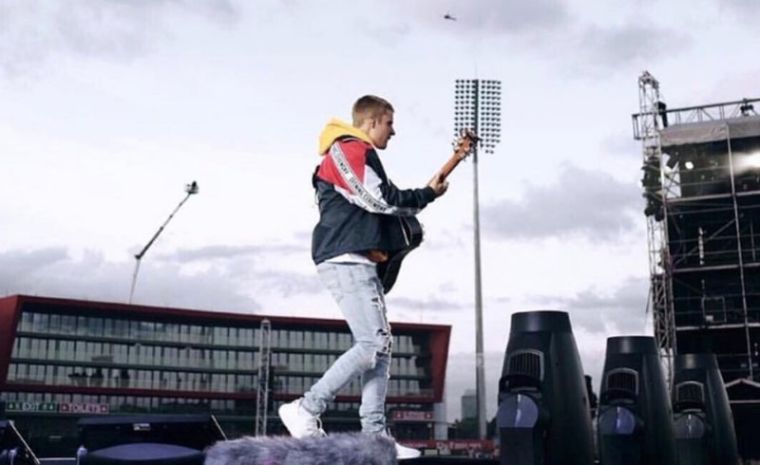 Justin Bieber is encouraging over 89 million of his Instagram fans to worship God instead of worrying about a powerless devil.
The 23-year-old pop star can be seen dancing in an Instagram video posted Tuesday along to the Hillsong United Song "Not Today."
The lyrics of the song say, "Whenever I say Your name, Let the devil know not today/ Whenever I say Your name Jesus, Let the devil know not today/ Not now not ever again."
The singer, who was baptized by Hillsong New York Pastor Carl Lentz, decided to elaborate on the song further with his caption on social media.
"Let the devil know NOT TODAY! The devil has no power when you know the LIVING God," Bieber wrote. "His name is JESUS!! Why worry when you can worship."
The Canadian singer previously told GQ magazine that his relationship with God has developed him into a better person.
"I feel like that's why I have a relationship with Him, because I need it. I suck by myself," Bieber said. "Like, when I'm by myself and I feel like I have nothing to lean on? Terrible. Terrible person."
Although he admitted to doing "stupid" things, the singer said his actions would be worse without God.
"If I was doing this on my own, I would constantly be doing things that are, I mean, I still am doing things that are stupid, but ... It just gives me some sort of hope and something to grasp onto," Bieber said. "... A feeling of security, and a feeling of being wanted, and a feeling of being desired, and I feel like we can only get so much of that from a human."
In another interview with Complex, Bieber said he is striving to be more like Jesus Christ.
"I just wanna honestly live like Jesus. Not be Jesus. ... I don't want that to come across weird," he said in the 2015. "He created a pretty awesome template of how to love people and how to be gracious and kind."