Justin Bieber's Grandparents Involved in Serious Car Accident, Fans Offer Prayers (VIDEO)
Justin Bieber's grandparents were involved in a dangerous car accident that left the singer's grandfather with broken ribs on Tuesday.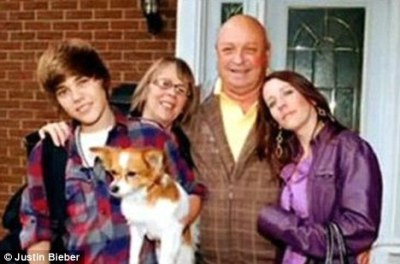 Bieber's Mother, Patti Mallette, announced her parents' accident on her Twitter account yesterday.
 "My parents got into a car accident today. They flipped into a ditch & totaled the car but thank God they are alive!" Bieber's Mother wrote.
"My dad has broken ribs. Plz pray 4 him 4 quick healing! Count your blessings & forgive ur parents always. U never know what tomorrow holds!!!" Mallette added.
After Mallette's tweet, "#PrayForJustinsGrandparents" quickly became a trending topic on the social networking site and fans began responding with thoughts and well wishes.
 "I can't even imagine how Justin is feeling right now, his grandparents are everything to him," one fan wrote.
Bieber, 17, is openly very close to his grandparents but has not posted on the accident.
A source close to the Bieber family told MailOnline on Wednesday that the Canadian singer's grandparents are "OK."
Bieber's grandparents, Bruce and Diane Dale, helped the single-mother Mallette raise her now successful son when she became pregnant as a teen.
Earlier this week, Justin Bieber was announced as the most searched for person on the Microsoft Search Engine, Bing, for 2011.
The Christian Post Daily Report 12.28.11