Kansas School District Halts Bible Giveaway After Secular Group Complains on Behalf of Parents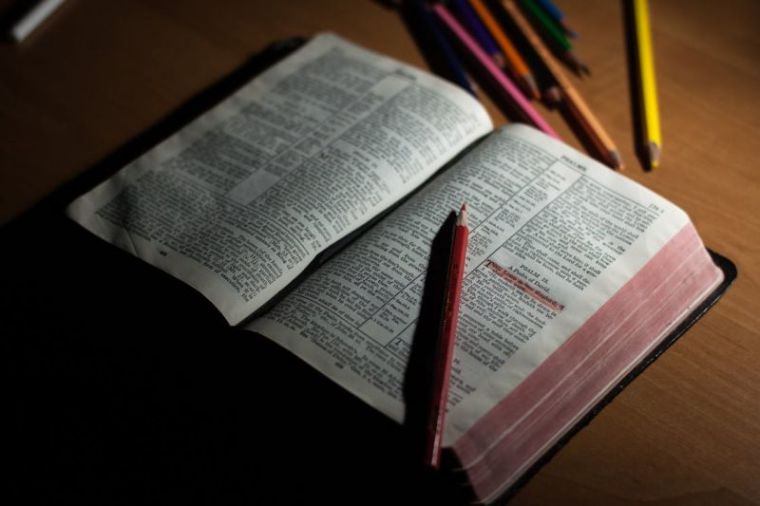 A school district in Kansas has put an end to it its yearly Bible giveaway at a public elementary school after it received a complaint from one of the nation's leading secular legal organizations.
Herington Elementary School will no longer allow an outside Christian organization to hand out Bibles to students in the school hallway during regular school hours, district Superintendent Ron Wilson said this week.
"Our district respects all religious beliefs and the constitutional rights of every student," Wilson said, according The Kansas City Star. "We will no longer allow distribution of religious materials."
Wilson's announcement comes after the American Humanist Association's Appignani Humanist Legal Center sent a letter to Wilson and Principal Donalyn Biehler stating that allowing an external Christian group to hand out Bibles to elementary age students is a violation of the Establishment Clause of the First Amendment to the United States Constitution.
The organization is believed to be Gideons International, an evangelical organization that distributes Bibles in places like hotels and schools. The incident in question happened approximately two weeks ago.
AHA's letter, which was sent by AHA senior counsel Monica Miller, was sent on behalf of several parents who complained about the incident.
"The children report that the Bibles were placed on a table in a common area during the course of the ordinary school hours, in a manner that would make them noticeable to the curious students walking through the hallway," the letter explains. "The parents report that, when they asked Ms. Biehler, the principal, about the Bible distribution, she informed them that she had personally given approval of the activity, adding that she herself is a Christian."
"The parents subsequently inquired with Mr. Wilson as to whether the school district would allow the distribution of literature from other religious viewpoints, to which he responded only that he would discuss it with the principal," the letter continued. "They have not heard from him again."
The letter demanded that the school no longer allow a Bible distribution during regular school hours and assure that school officials refrain from leading or authorizing Bible distribution during school hours or immediately after or before school hours.
"The First Amendment's Establishment Clause 'commands a separation of church and state,'" the letter, sent by AHA senior counsel Monica Miller, asserts.
"The unconstitutional endorsement is even more troubling here because the Bibles were distributed to students in elementary school," the letter continued. "Elementary students are vastly more impressionable than high school students and are more likely to perceive the school's actions as an endorsement of religion."
According to the Kansas City Star, the Bible distribution occurred as students were readying to leave for winter break.
"In no way were we trying to impose anything on anyone," Wilson, who is in his first school year as superintendent, told the news outlet.
Wilson explained that the one-day Bible giveaway was an annual tradition for a number of years. Following the AHA complaint, Wilson said he visited with Biehler.
"[W]e decided at that time, going forward, we would change what had been done in the past," Wilson said.
According to Jeff Jackson, a constitutional law attorney professor at Washburn University in Topeka, it is legal for schools to allow Bible distributions outside of public school classrooms in middle and high schools. However, rules are different when it comes to elementary schools, he suggests.
Jackson told the Kansas City Star that students of that age are "especially open to coercion."
"Because of their age, they're particularly impressionable," Jackson said.