Kanye West Explains Money Troubles After Asking Fans to Pray for $53M Debt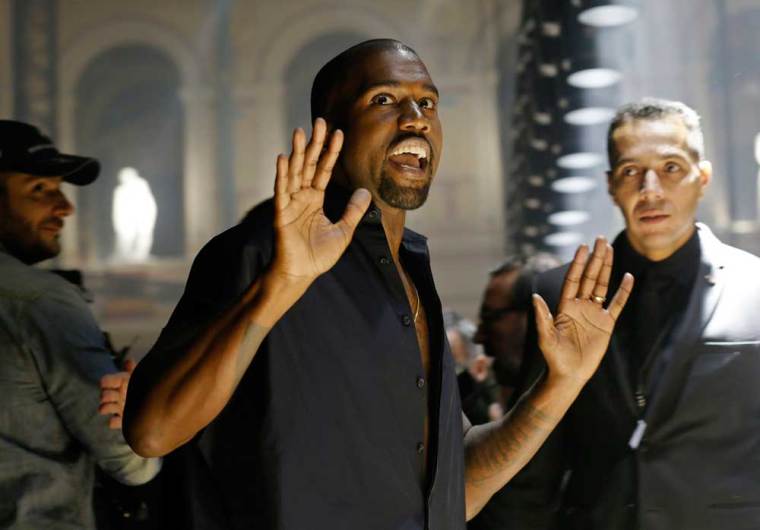 Rap artist Kanye West has addressed debt rumors days after asking fans to pray for him, saying he's been battling financial struggles for three years, adding that business associates have tried to use the debt as leverage in negotiations.
Following Monday night's Grammy Awards show, West took to social media to elaborate on comments he made Saturday in which he admitted to being in $53 million in debt.
"For the past 3 years people who knew about the debt tried to use it against me in negotiations," West wrote on Tuesday morning. "You can't control me or use the debt against me no more."
When explaining why he revealed his financial woes in the first place, the Life of Pablo artist explained: "I wanted the world to know my struggle. He added, "Money doesn't make me who I am."
The rapper also implied during his long social media rant that his personal debt threatened the stability of his family.
"[...] but if you don't have your paper right, there's a chance that your family can be broken up," West warned.
The Yeezus singer concluded his early morning tirade with the simple sign-off: "all positive energy."
West made headlines over the weekend after he admitted to being in $53 million debt hours before he appeared on NBC's "Saturday Night Live."
"I write this to you my brothers while still 53 million dollars in personal debt [...] Please pray we overcome [...] This is my true heart [...]," West tweeted on Saturday afternoon.
The rapper's comment sparked speculation and confusion, as he then refused to elaborate on the reason for his debt, only saying that he believes billionaires in the U.S. should invest in his creative talents.
"Mark Zuckerberg invest 1 billion dollars into Kanye West ideas […] after realizing he is the greatest living artist and greatest artist of all time," West pleaded, adding that Silicon Valley tech billionaires "play rap music in your homes but never help the artists."
"You love hip hop, you love my art [...] I am your favorite artist but you watch me barely breathe and still play my album in your house [...]," West continued.
"All you guys had meetings with me and no one lifted a finger to help […]," the rapper accused on social media.
Prior to the Grammy Awards show on Monday, West tweeted that he would not be attending the event unless he was guaranteed to receive the Album of the Year award for his newly-released "Life of Pablo" record, for which he did not receive a nomination.
"I'm practicing my Grammy speech. I'm not going to the Grammys unless they promise me Album of the Year!!!" West tweeted on Monday.
Instead, Taylor Swift won the Album of the Year award for "1989," and she made a point to indirectly reference West in her acceptance speech after the rapper made derogatory comments toward the 26-year-old pop artist in one of his recently-released songs.
"As the first woman to win album of the year at the Grammys twice, I want to say to all the young women out there: there are going to be people along the way who will try to undercut your success or take credit for your accomplishments or your fame," Swift said during her acceptance speech.
"But if you just focus on the work and you don't let those people sidetrack you, someday when you get where you're going, you'll look around and you'll know it was you and the people who love you who put you there and that will be the greatest feeling in the world," the pop artist added.