Kanye West's 'Only One' Features Heavenly Conversation With Mother and Assistance From Paul McCartney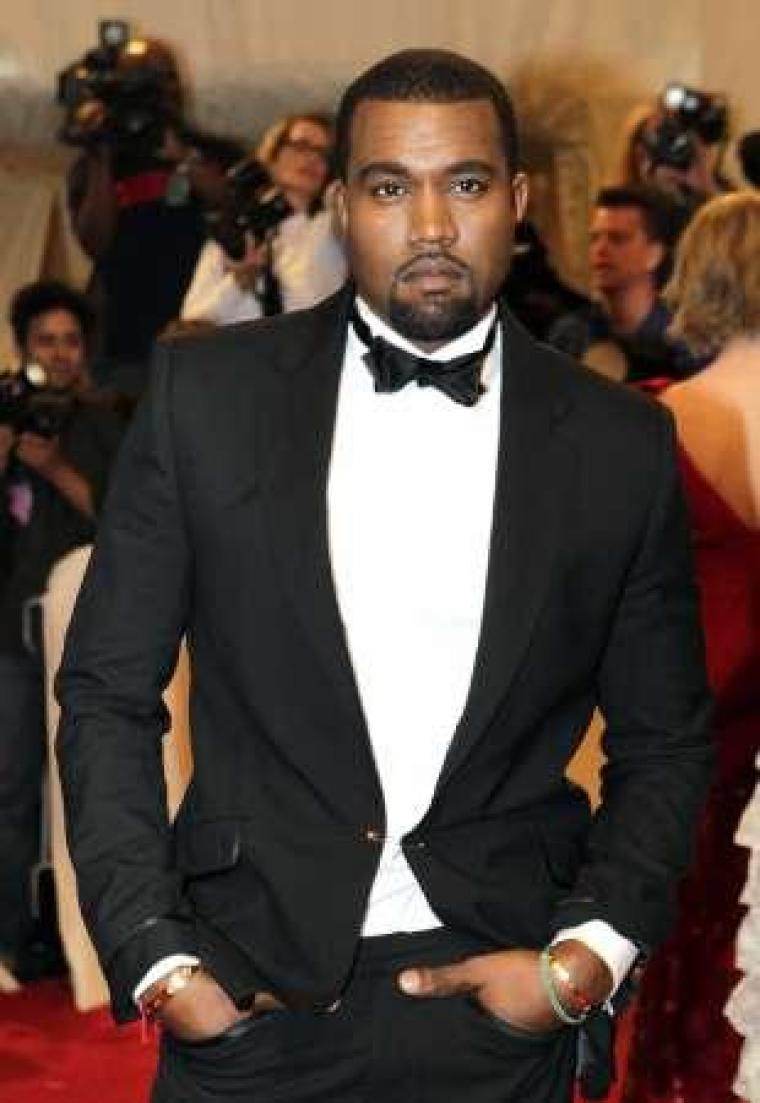 Kanye West released a brand new song written for his daughter North on New Years Day which is inspired by his late mother.
West, who is married to Kim Kardashian, welcomed North in June 2013. Confirming reports of his professional partnership with Paul McCartney, the rapper released "Only One" on his website where it is available for free streaming. The new song touches on West's faith and is described in a press release as "the first publicly available recording from what has become a prolific collaboration between these two legendary artists."
Lyrics to "Only One" include: "As I lay me down to speak / I hear her speak to me / Hello Omari, how you doing? I think the storm ran out of rain, the clouds are moving / I know you're happy, cause I can see it / So tell the voice inside your head to believe it / I talked to God about you / He said he sent you an angel."
Furthermore, West's late mother, Donda, who died in 2007 of heart disease following surgery, inspired "Only One."
"My mom was singing to me, and through me to my daughter," West explained in an additional press release after the track's release, according to StereoGum.
West also noted that the song poured out of him from his late mother, as described in the initial press release.
"Kanye sat there with his family, holding his daughter North on his lap, and listened to his vocals, singing, 'Hello, my only one…' And in that moment, not only could he not recall having sung those words, but he realized that perhaps the words had never really come from him," the release states. "The process of artistic creation is one that does not involve thinking, but often channeling. And he understood in that moment that his late mother, Dr. Donda West, who was also his mentor, confidante, and best friend, had spoken through him that day."
McCartney, who provides the keys on "Only One," offers a beautiful solo after West sings, "Tell Nori about me." The track is having a strong impact on West's wife, who explained that the song brings tears to her eyes at each listen.
"People always ask me what my favorite Kanye song is and it's 'Only One,'" she wrote on Twitter on New Years Day 2015. "Kanye feels like his mom sang thru him to our daughter. I cry everytime I hear this song."