Katelyn Self, Sheriff's Deputy Killed by Her Depressed Christian Father Is Laid to Rest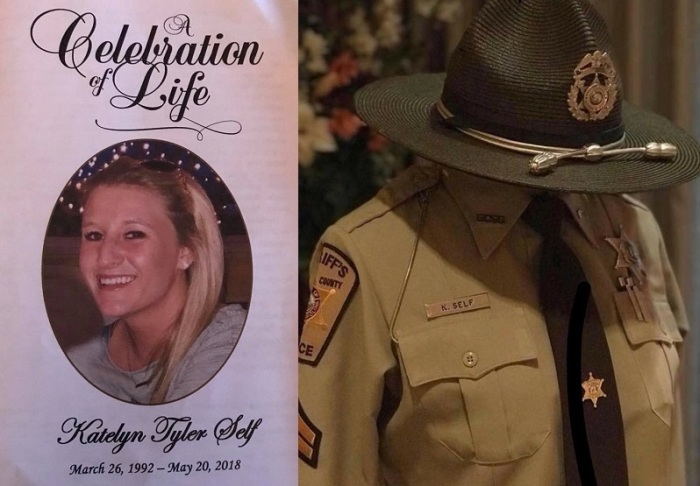 Katelyn Self, a 26-year-old North Carolina sheriff's deputy who was killed along with her sister-in-law by her depressed Christian father hours after they had worshiped together at church on May 20, was celebrated Sunday in a memorial service where the man she was engaged to wed mourned her as the first woman who ever loved him unconditionally.
"There's not many people in here that know me really well ... To this day, so far in my life. Kate is the only woman who has accepted me for exactly what I am," said Katelyn's fiancé Alex Burns inside the First Assembly of God in Gastonia. Her family, friends and colleagues from the Gaston County Sheriff's Office, where she had worked for four years, had gathered.
"She never wanted me to be anything different. It was what it was and I am who I am and she loved every bit of it. ... There is a greater plan. A better plan that is bigger than mine that I know I don't understand," the Gastonia police officer continued as he struggled to remain composed.
If he could learn to love others the way Katelyn loved him, Burns said "I would have done something."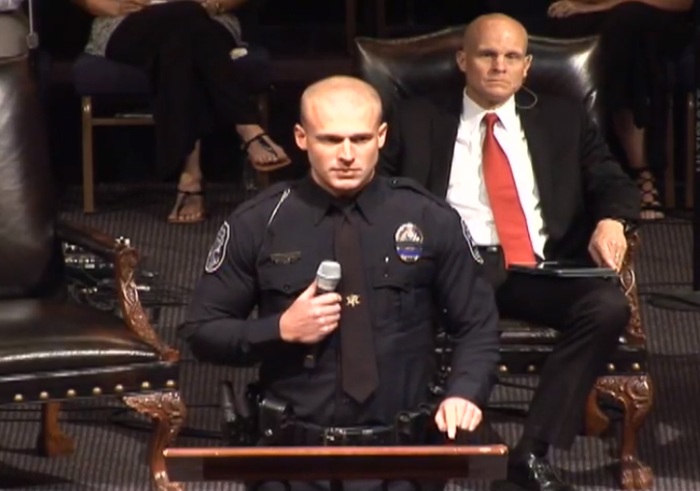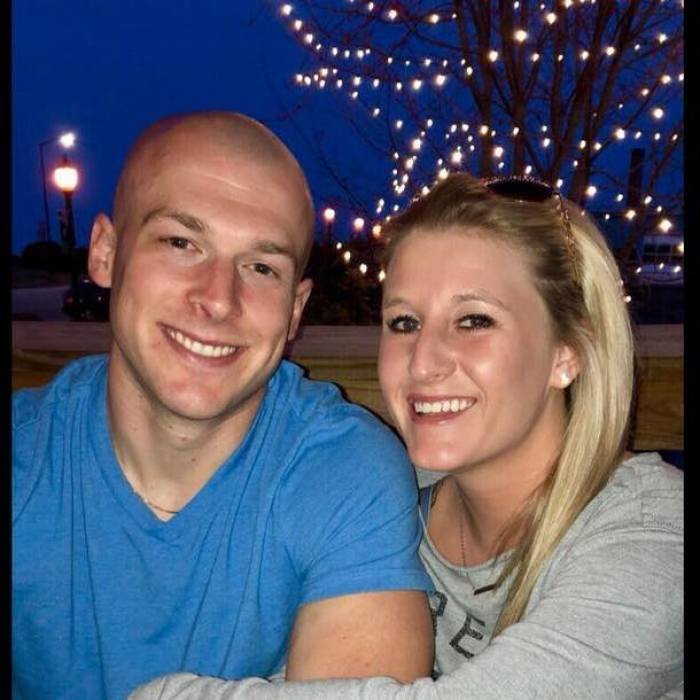 Katelyn was killed on May 20 when her father, Roger Self, a 62-year-old North Carolina businessman and "icon" of his community, intentionally rammed his vehicle through the front of a Surf and Turf Lodge in Bessemer City where his family had been dining. Katelyn's sister in law, Amanda Self, 35, whose funeral took place a week earlier, was also killed. Roger Self's wife Diane, 53, was also injured along with other members of his family.
Pastor Austin Rammell of Venture Church in Dallas, North Carolina, where the family had worshiped just hours before the tragic event said he was looking to forward to marrying Katelyn and her fiancé.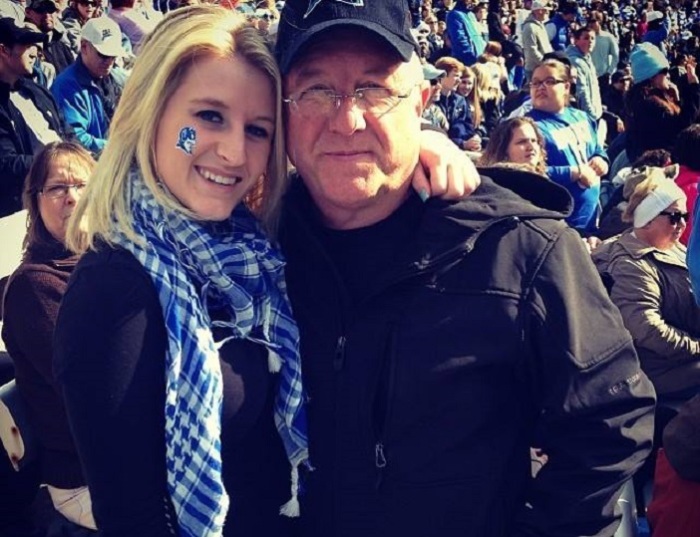 "I was looking forward to being in the front of an aisle when Alex and I stood and waited for Kate to come down it. But we're just gonna have to wait for a different wedding. One that's forever because we are the bride of Christ and he is coming for us," Rammell said as his voice cracked with emotion.
Months before Katelyn and her family were mowed down by her father at the diner on May 20, Rammell said Roger Self had disclosed that he was struggling with acute depression and anxiety and they tried unsuccessfully to help him.
Burns said Katelyn who was wont to bring the family together for parties and other gatherings was just trying to help when she brought the family together to dine at the Surf and Turf Lodge on May 20.
"Probably my favorite thing about Kate is that she always wanted everybody to be together. Dinners, parties, parties, going to church, it was all the time," he said. "Part of the reason we're all here today is because she wanted everyone to be together."
He also remembered her as a fountain of positive energy he once thought was simply too good to be true.
"She was a light in my life ... She laughed all the time ... We just had fun all the time. It was to the point where I was wondering, 'well, somethings not right because we can't just have this much fun all the time,'" he said.
He found out however that "it was real and it was possible. There wasn't a catch to it. [It was] the best time of my life."
Rammell encouraged the gathering on Sunday to believe that Katelyn is now in a better place.
"We are grieving her absence but she is not grieving ours. She is standing in the presence of our Father, she is there because Christ has placed her there. She is securely there. She knows all things. She's not worried about us. She is in the presence of God and there is no such thing as worry. She knows that she'll see all of us who are in Christ again," he said.