Kathy Lee Gifford leaves 'Today': 'Life is not over 'til the Lord takes you home'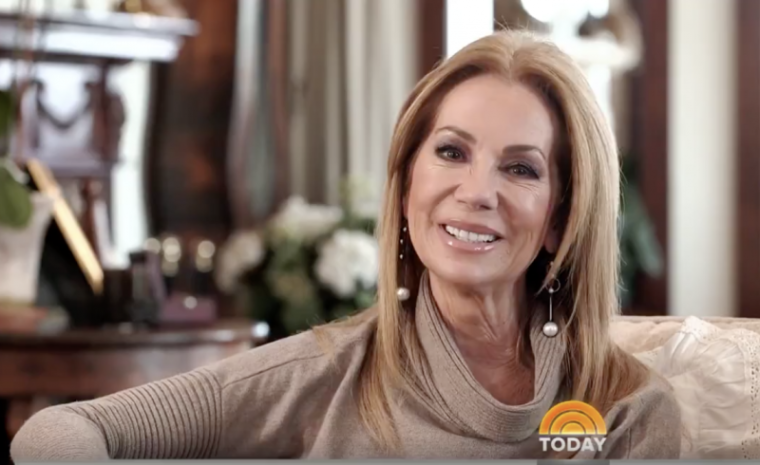 Daytime TV host Kathie Lee Gifford announced on Tuesday that after 11 years of co-hosting NBC's "Today" show she will be leaving to work on other projects.
Gifford had initially planned to leave the show after a decade of co-hosting the 10 a.m. hour alongside Hoda Kotb but agreed to stay until 2019 after Matt Lauer, the network's highest-paid anchor, was fired for decades of sexual harassment.  
"I'm leaving the 'Today' show. It's an exciting time for me and I'm thrilled about all the projects that are coming up. But it's also hard … because I love everybody here so much," Gifford said.
"I've been in this business 120 years and never worked with a more beautiful group of people who just give, give, give, every day," she continued. "Four hours of live television every day, five days a week. We have fun and we laugh and we support one another and we know each other's kids names and we know when someone's having a colonoscopy. We know everything! We do life together."
During a segment on the show on Wednesday, the Emmy Award-winning host provided more details about her plans following her departure.
"I feel so relieved. I've known it was coming for a long, long time," she said. "You want to get your story out before somebody else tries to tell your story in an inaccurate way."
Gifford's longtime colleague, Kotb, said she always felt like sitting next to Gifford was like being in a "master class" of the broadcasting business.
"Nobody, nobody does it like you, nobody has and nobody will. Your fearlessness is contagious," Kotb declared.
Viewers have watched Gifford go though many trials and triumphs in her life, including the death of her husband, Frank.
Now as a "senior citizen," Gifford joked that she wants to make movies for other senior citizens who will go see her films at a discounted price.
"Life isn't over until the Lord takes you home. As long as you have a pulse you have a purpose," the 65-year-old entertainer testified.
Gifford credited actor Paul Newman for teaching her the value of making the most of life.
"Paul Newman was still using his celebrity to put good into the world. I learned from him and Audrey Hepburn, [they were] the greatest examples of how a person can have a career that the world notices, and the world pays you to do and you love to do it. But at the same time you understand that it's not about you, it's for a purpose," she said.
While at Today, Gifford was sure to make it a goal of hers to point people to faith and hope. She often openly talked about Christianity on the mainstream network.
Upon the recent release of her book, The Rock, The Road, and The Rabbi, she took the opportunity to declare what Jesus Christ means to her."The rock is Jesus. He's the rock I built my life on. The road is the Holy Land, Israel. And the rabbi is the actual Word of God," Gifford said during a segment of her show.
During an interview on "Megyn Kelly Today" back in February, the former NBC anchor revealed that Gifford had been witnessing to her about God behind the cameras.
Kelly said to Gifford, "You and I have been having an ongoing conversation about faith and a connection with God."
People magazine reported that Gifford's last day at NBC will be April 7, 2019, and she's leaving to produce "religious movies and music." She will also spend time there with her family