Katy Perry Brought to Tears by 'Anointed' 'American Idol' Finalist; Top 5 All Christians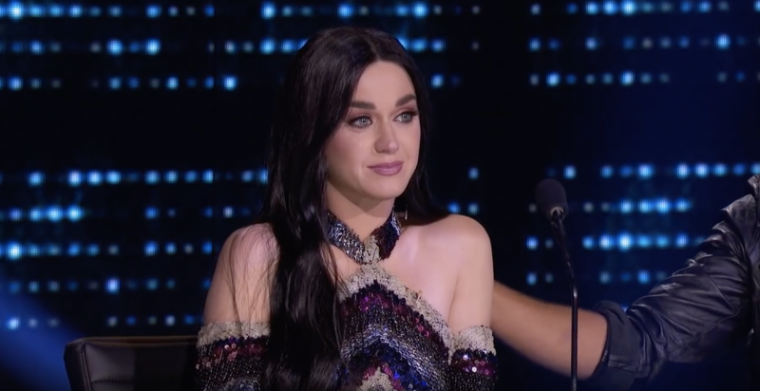 "American Idol" viewers voted for the top three contestants on season 16 of the vocal competition this week and before the episode was over Katy Perry was brought to tears by what she called Michael Woodard's "anointed" performance.
Woodard's time on "Idol" was short lived as he was voted off the show this week but he would not leave without making a lasting impression on the judges. The young contestant sang Yolanda Adams' "Still I Rise" during the Mother's Day special as an ode to his mother.
Before the song reached its chorus, Perry was already in tears.
"I mean, you're anointed. I thought I had my emotions removed. It's so beautiful what I just saw between you and your mother," Perry gushed after the performance.
Perry was raised by Christian parents who are traveling Pentecostal ministers. She started singing Christian music but after not making it in that industry, she turned to pop music. The artist once said that she no longer identifies as a Christian, but some speculate that her social media posts and comments during this season's competition might indicate that things are changing.
"God bless you mothers, God bless you mom," the tearful pop star continued. Directing her affection toward her own mother who was sitting in the audience.
Judges Lionel Richie and Luke Bryan echoed Perry's statement about Woodard, with Richie adding, "We love you so much, you are anointed my friend."
The Philadelphia native grew up in a Christian household and as seen on a past show he credits his grandmother for raising him singing strictly gospel music. Woodard's mother, Wanda Martin Woodard, also reportedly hosts her own weekly 30-minute Facebook live/radio show called "H.O.P.E. Victorious."
Woodard is not the only believer in the competition. In a recent interview  with The Christian Post, top five finalist Cade Foehner said he would use his "Idol" platform to share his faith.
Upon finding out that he did not make it through to the top three, Foehner shared a touching Instagram message about how the Christian faith of each one of the finalist has impacted him during their time on the competition.
See full post below: