KeKe Wyatt Talks Motherhood Anointing, Refusing to Have an Abortion (Interview)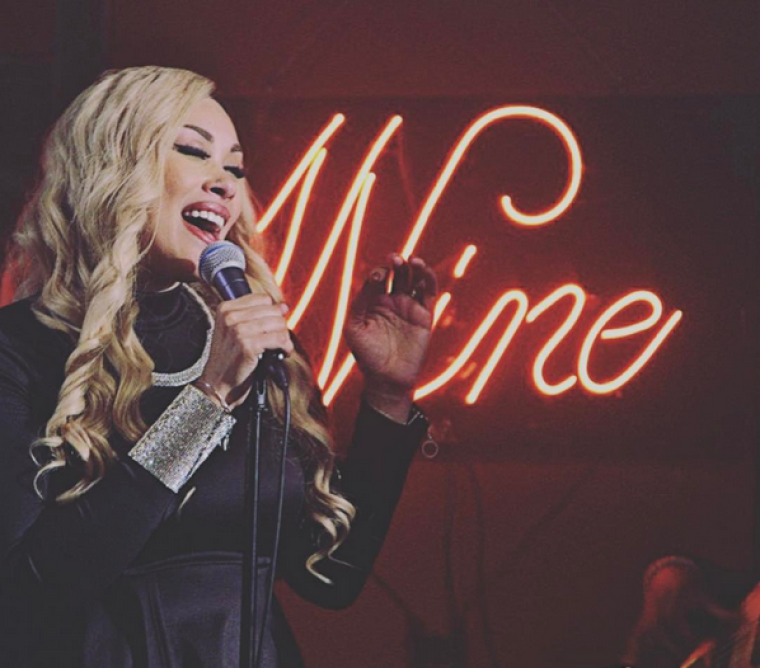 There aren't many prominent working singers and actresses who can say they're a mother to eight children. Now that singer and actress KeKe Wyatt is pregnant with her ninth child, she insists God has anointed her for motherhood.
On Monday, the 35-year-old R&B singer released a statement saying that she's pregnant with her ninth child. Wyatt and her husband, Michael Ford, are a happily blended family with three children from her previous marriage and one from his previous relationship.
Gearing up to welcome her fifth child with Ford into the world, Wyatt told The Christian Post, "I think I have an anointing on motherhood."
"I know it sounds funny, but I really think that it's a gift of mine," she said. "That's one of my many gifts [and] talents. It can be difficult, but when you love something and are passionate about it, it's not really that hard."
The soon-to-be mother of nine has proven that she can juggle her children and career by releasing her KeKe Covers album in February, less than one year after gracing the world with new music on her Rated Love album.
She's also been flexing her acting chops in the Bounce TV church drama "Saints & Sinners" that airs on Sundays and is lending her talents to plays like the Atlanta-based musical "Preacher's Kid Resurrection" on Easter weekend and "The Perfect Pastor" in Birmingham, Alabama, on April 23.
While Wyatt shows no sign of slowing down just because she is pregnant, there was once a time when she was told that having a child would end her career. As an 18-year-old singer-songwriter breaking into the music industry, Wyatt was advised by those overseeing her career to have an abortion.
"I had just gotten married and my career all in the same year. The people I was working with tried to get me to get an abortion and I was like, 'Excuse me!'" she recounted of her experience. "They were like, 'It's going to end your career.' So, I gave birth and after I gave birth I was KeKe Wyatt."
She drove the point home, adding, "and I'm still KeKe Wyatt."
The entertainer believes she can have it all and doesn't believe in letting something like motherhood shut her drive to excel in her career. Wyatt isn't placing limits on herself and believes God has blessed her with both a family and flourishing career.
"I just don't believe in shutting down. I believe in that's what the Lord had for me," she told CP. "Babies don't get in the way of careers, we get in the way of careers. If that's what the Lord had for me from the very beginning, there's nothing nobody can do and nobody can say."
Instead of being discouraged by the fact that she had the responsibilities of motherhood while pursuing her passions in a challenging entertainment industry, Wyatt insists that her children fueled her desire to accomplish more.
"[They] gave me more power to fight. That was my gasoline," she said. "'Oh he needs diapers ... hey, alright!' Every time I have a baby I fight more and I'll never stop fighting."
While some may have witnessed Wyatt's over-the-top personality in reality shows like "R&B Divas" and "Marriage Boot Camp" over the years, the singer's faith has always been a central part of her life. Wyatt's father is a bishop and her husband, Michael, is a minister.
After growing up watching her mother and aunt serve as first ladies in churches, Wyatt is now taking on the role of a pastor's wife when she guest stars in the Bounce TV church drama "Saints & Sinners" on Sunday. The budding actress isn't surprised that television networks are picking up interest in church dramas even if some find them controversial.
"I know, especially in the African-American community, honey, if we know one thing growing up it's going to be the Lord [and] church. I just think that now some of these people wouldn't mind watching something like that," she said. "I hate to say it, but a lot of churches got a lot of garbage going on because we're still human beings."
Even though church dramas tend to magnify issues that could be taking place for entertainment purposes, Wyatt believes they represent the fact that church people can still make the same mistakes that people outside of the church do.
"When you're not from the church [and] just coming into the church, you're thinking it's perfect honey, and it's not. If we were already perfect then we would already be in the promised land," she said. "At the end of the day, you serve God and you do the best you can for the Lord. But you're still human, you still fall short and you still make mistakes."
Wyatt will be the first to admit that she's an imperfect Christian. Still, she believes God has a plan for keeping her thriving in the entertainment industry for over 15 years.
"I hear often, 'You're so overrated.' I'm like, 'No, it's just not my time, it's God's time,'" she said.
"I don't even know why I'm still hanging around, I really don't. But for some odd reason I also think I'm still going because I haven't fulfilled what I'm supposed to do yet."
Wyatt will be telling her story on Centric TV's "Being" which documents the lives of entertainers and airs at 10 p.m. ET April 9. She will be featured on Bounce's "Saints & Sinners" at 9 p.m. ET.
To keep up with KeKe Wyatt visit her Facebook page here.