Tye Tribbett Talks Not Wanting to Fill Bobby Jones' Shoes in New Sunday Show, 'Joyful Noise' (Interview)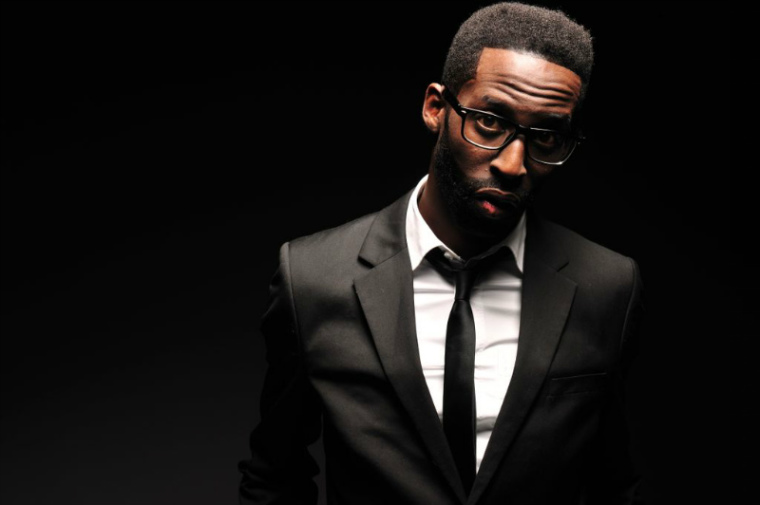 Tye Tribbett is on a mission.
When his new show "Joyful Noise" premieres on BET Sunday morning, the gospel music artist says he won't be trying to fill the shoes of the "Bobby Jones Gospel" program that had the time slot for over 30 years. Instead, his focus will be on attracting a new generation.
"My thing was to really make Jesus, gospel and music as cool and relevant as it really is. I want to bring that back in a way that will bring family together, not just youth," the boisterous musician told The Christian Post. "I want to bring families together so they will be inspired because we're going to face some dark days, especially in America. We're going to find strength in knowing all things work together for good and I want the show to be a reinforcement of that truth." 
After 35 years and maintaining the title of the longest continuous running original series on cable television, Jones' "Bobby Jones Gospel" aired its last episode on July 31. The variety show hosted by gospel music legend Bobby Jones featured gospel music performances and interviews from many of the biggest names in the industry.
Now that the show has officially come to an end, a new groundbreaking concept is taking its time slot in the form of an edgier variety show "Joyful Noise." Much like Jones' gospel program, the music hour with Tribbett will feature performances and interviews.
Aside from a different preacher sharing a new sermon each week and fans sending in their testimonies, comedian Willie Moore Jr. has also joined the show with his own "Man on the Street" segment. But for Tribbett, there is no sense in comparing Jones' former show and his upcoming program.
Just the thought of that can be an intimidating one for Tribbett who understands the magnitude of what he is about to take on.
"First of all the legacy is so enormous it's very intimidating, if I could be honest. I'm not taking over Bobby Jones show but I'm taking that time slot that's been embedded in our communities for over 30 plus years," Tribbett said. "I'm not even trying to fill the shoes, I can't even fill the shoes. That man has his own shoes and I'm bringing my own shoes to the show."
However, the Grammy, Soul Train, Dove and Stellar Award-winner singer-songwriter, musician, choir director and budding pastor realizes the importance of bringing about a show like "Joyful Noise."
"It's an incredible opportunity, one far beyond what I could imagine me doing in this season. It was necessary for something new, for something fresh, for something relevant to our generation," he said. "I'm honored that God chose me to be the voice or the face of what that new thing will be. This here is going to be groundbreaking."
Although fans are sure to be entertained with appearances by the likes of singers Fantasia, Kelly Price, Fred Hammond, Yolanda Adams, Tamela Mann, Jonathan McReynolds, Karen Clark-Sheard and Keke Wyatt, Tribbett is hoping people are more than just entertained.
He wants to continue the legacy of Dr. Jones who helped provide people with inspiration on their television screens.
"Of course what was already established was inspiration," Tribbett told CP. "That was people's church sometimes. Some people who didn't go to it, they're church on Sunday mornings or that was their church."
Looking to the Bible as a guide, Tribbett explained that Jesus has always had a connection to children.
"When Jesus was walking around during the Bible's days, the Bible says that children followed him. The disciples tried to stop them from following Jesus and He was like, 'Hey, forbid them not! Don't stop the kids from coming to Me,'" he said. "I was like, wow, the youth and the young generation were attracted to Jesus! I want to bring that attraction back because He is relevant to every generation."
Aside from his work on "Joyful Noise" Tribbett is also using another platform to connect people to Jesus. The gospel musician singer is officially launching his own church called Live in Orlando, Florida, in January.
However, he wasn't as excited about taking on the challenge to lead a church as he was to host a television program.
"I've been running from this for a few years because I've seen and heard the worst of it. As a pastor's kid myself I really didn't want to do it," he admitted. "I think it's time right now for a new wave of leaders. Bishop Jakes just celebrated 40 years of his ministry and 40 represents the number of a generation."
He went on to add, "now it's time for a new generation to come up and lead the way."
Most won't see the nerves in Tribbett as he bounces around a stage, encouraging people to get excited about the Lord with songs like "If He Did It Before." Known for his animated performance style, Tribbett is simply grateful for the blessing to do what he loves for the Lord.
"I love what I do, I love the Lord and I genuinely love people," he said. "Every time I'm on the stage, any time I'm in the studio, I can pull from one of those three things. It's my worship to the Lord, but my service to His people."
Catch Tye Tribbett and his brand new worship experience on the "Joyful Noise" premiere at 9 a.m. ET on Sunday, Oct. 9. For more information about the show, click here.