TobyMac Reveals Why He's Not Ready to Retire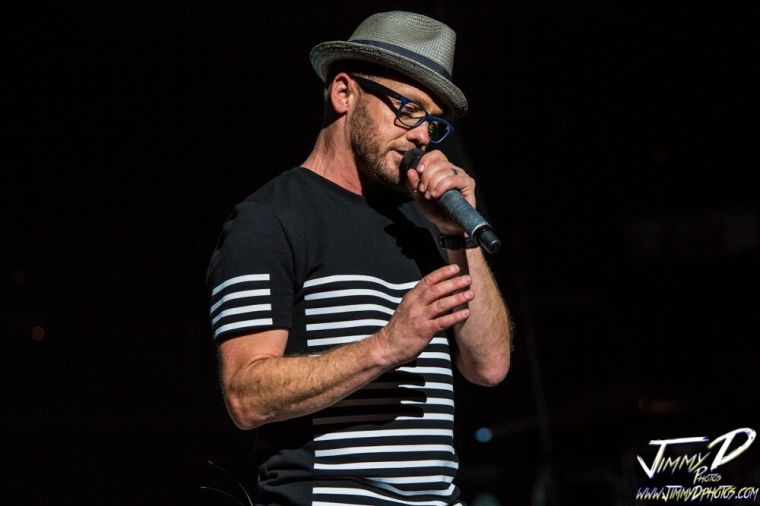 Grammy Award-winning artist TobyMac is currently out on the road and after 30 years in music he revealed why he is not planning to slow down.
According to Charleston Gazette, the Contemporary Christian Music superstar, while currently out on the "Hits Deep Tour 2017," was asked how much longer he could go on.
"It's a fair question," the singer responded. "I'm writing for a lot of other people these days, but I still have things I want to say through my music. I still absolutely love touring. I love crafting songs in the studio. It moves me."
TobyMac's recent hit, "This Is Not a Test," echos that sentiment. The 52-year-old kicks off the tune by saying he'll go on "til the day I die."
"I'm honored to do it and I look at getting to play music as not an indulgence, like I get to get my art out. My whole life I've looked at this as a gift I get to serve people with. So when I think about it going away, it's painful," he stated.
TobyMac formed DC Talk with member Michael Tait in 1987 while at Liberty University. After much success with the hip hop/pop trio also featuring Kevin Max, he ventured into a solo career in 2001. Now with many hit albums and records under his belt, the father of five said that although he still has a passion for creating music, he goes about things differently now in this stage of life.
"I'm a family man now," he said. "When I first started out, I wasn't, and we would stay gone on tour for a few months. Now, [on] a typical weekend, we play Thursday, Friday, Saturday and Sunday and I'm home Monday, Tuesday and Wednesday with my wife and kids."
The Virginia native went on to explain that even when he is not home, he only works from 10 a.m. to 6 p.m. so that he's home in time to have dinner with his family.
TobyMac also noted the difference between himself and other artists who last for just a season.
"Most people that are era-based sort of get out of the river of music at some point and say, 'This bank of the river is where I want to live,'" he said. "I've tried to move with the music and stay in touch with what's going on. I enjoy that. It's not trying to work at it. I'm just rolling with it and finding the beauty in it year by year."
Once done with the "Hit Deep Tour," TobyMac will reunite with his former DC TALK members for the Jesus Freak Cruise that will set sail from Miami, Florida, to the Bahamas on July 11–15.
The cruise was first announced last year, which marked 16 years since the band revolutionized the Christian market with their rap and rock music. The trio named the cruise after their groundbreaking album Jesus Freak, which was released in 1995.
For more information about the Jesus Freak Cruise, click here.