Kelly Price Lashes Out at 'Nasty' Christians After Gospel Explosion Music Scandal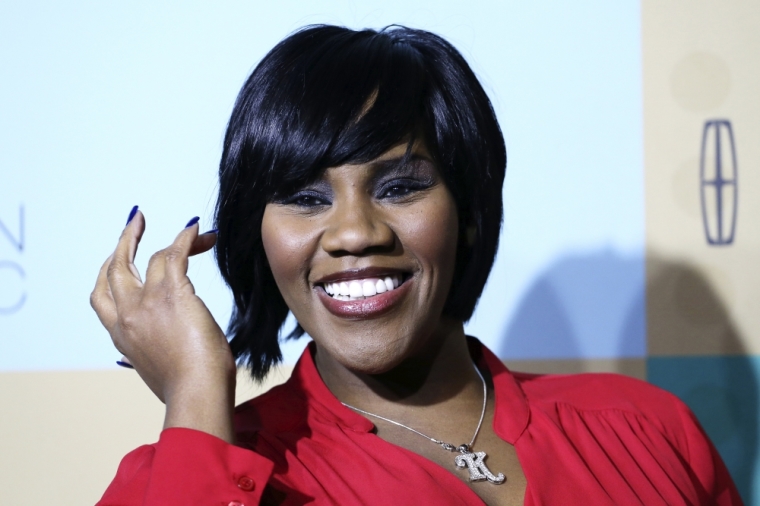 After Kelly Price performed her popular remake of the song "As We Lay" just before the gospel music showcase at the Indiana Black Expo on Sunday, some reacted by rebuking her for the song selection.
Price became a trending topic on Twitter Monday after numerous people questioned her decision to perform her 2000 remake of the Shirley Murdock song "As We Lay," which highlights the tale of a woman who's having an affair with a married man. Some people spoke out against Price while others joked about her song choice for a gospel event.
The Grammy-nominated singer-songwriter who has worked with household names like Whitney Houston, Mariah Carey and R.Kelly took to Instagram on Monday to defend herself against the backlash that she felt from Christians.
"#ImAChildOfGodToo and for the people who keep saying that I got on a gospel stage and sang secular music, I was never told it was a gospel stage," she captioned her Instagram video. "I was aware that it was a gospel stage after I performed on it. But even if I didn't know does that give Christian people a reason to be so nasty?"
Many of her followers on the social media site responded with kind words of support, but one commenter replied, asking: So let me get this straight: you were invited to perform at the Indiana Black Expo gospel showcase and you didn't know it was a gospel showcase? All you had to do was turn around and look at the background on the stage. And I have to believe you weren't the only person singing that evening. Then, you throw shade calling Christians bigots because they drew a line regarding you trying to throw your lifestyle in their face and they called you on it. Unacceptable."
The Indiana Black Expo released a statement on Monday saying that Price was not to blame for singing the song in what seemed to be a portion of the Gospel Explosion headlined by gospel music artist Le'Andria Johnson in Indianapolis on Sunday.
"Ms. Price was never scheduled to perform as part of the IBE's Gospel Explosion. Ms. Price was originally scheduled to perform two songs at 3 p.m., an hour before the start of the Gospel Explosion," a comment from the expo's Instagram page reads. "A last minute change in [the] schedule resulted in Ms. Price performing close to the start of the Gospel Explosion. IBE apologizes to Ms. Price for the change in schedule that caused people to believe that performance was part of our Gospel Explosion."
Price screenshot the comments and questioned her naysayers after reiterating that she was not participating in a gospel music event, nor was she told that her performance was part of the Gospel Explosion.
"Now that the facts are out there maybe the real issue can be heard and dealt with," she wrote. "Why is it so hard for God's people to display God's love? A REAL conversation needs to be had."
This is not the first time that Price has had to overcome a negative public image. When she previously starred in TV One's relaity series "R&B Divas: Los Angeles," Price was labeled a villain.
In an interview with The Christian Post in 2013, the singer spoke about her faith helping her overcome such a negative stigma.
"This is something that I 100 percent believe that I will overcome. Because as a Christian woman what I do know is that a lie can't carry," Price told CP. "Anything that is not true will die down eventually and the truth will come to light."