Ken Ham Decries Secular 'Witch Hunt' Against 'Fixer Upper' Christian Couple Chip and Joanna Gaines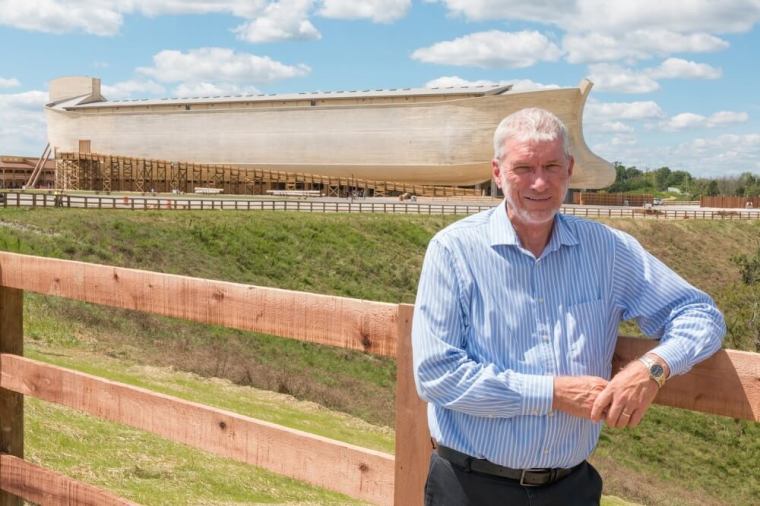 Answers in Genesis President Ken Ham says a secularist "witch hunt" has been formed against Christian couple Chip and Joanna Gaines for attending a church that supports traditional marriage.
In an AiG article on Tuesday, Ham responded to a BuzzFeed piece published last week that purported to expose HGTV "Fixer Upper" television stars Chip and Joanna Gaines and the pastor of their church for not supporting gay marriage. 
"It's nothing more than a secularist 'witch hunt' against those who may not agree with them," Ham wrote.
"BuzzFeed plainly shows intolerance of those who believe in biblical marriage by this attack. LGBT activists usually don't just want freedom for their view but aggressively try to impose their view on others. They're often intolerant and prejudiced against Christianity — they need to learn tolerance," he added.
The Ark Encounter and Creation Museum president also argued that just because a Christian announces that they stand for traditional marriage between one man and one woman, that does not mean they are "anti" gay people.
"But those who disagree with what the Bible teaches usually become very 'anti' the person who holds to biblical truth," Ham wrote.
He continued: "From a perspective of understanding the sin nature of man, the following verse should not surprise Christians: 'The heart is deceitful above all things, and desperately wicked; who can know it? (Jeremiah 17:9).'"
Ham has often warned about the growing secularization in society, which he said is moving people away from biblical principles.
Several conservative organizations, such as the Family Research Council, have stood behind the Gaines and Pastor Jimmy Seibert of the Antioch Community Church in Waco, Texas.
FRC started a petition declaring that pastors need to be praised for standing up for truth.
"When pastors bravely preach biblical truth that contradicts the 'truths' of the politically correct culture, people listen," the group stated.
Seibert has said that he is grateful that the story has prompted people to look into his church and read the Bible.
"Thousands and maybe hundreds of thousands of people are now getting some Scripture, getting some clarity, some truth and some thought on this issue or marriage and life and sexual identity and all that," he said. "In a weird way, we are grateful that message is getting out."
Other petitions, such as one by the American Family Association, have also called on HGTV to "not allow a few angry and hateful people to negatively influence the network's decision to air this highly rated and beloved program."
Chip Gaines has meanwhile called on fans of his show to respect Kate Arthur, the author of the BuzzFeed piece.
"Regardless of our decision to make a statement about all this craziness, or not, I ask that people please! respect @KateAurthur & @ginamei," Gaines tweeted on Saturday.