Ken Ham Slams Evangelicals Who Deny Supernatural Creation of Adam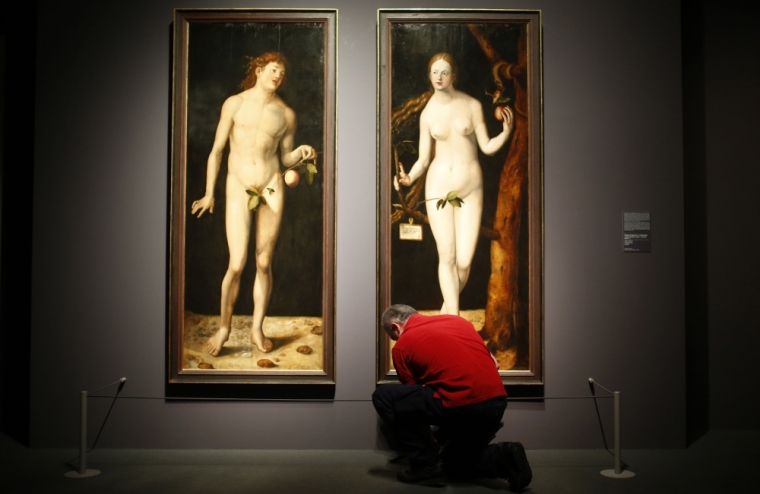 Creation Museum CEO and President Ken Ham has spoken out against evangelicals who embrace evolution and deny that Adam, the first man, was created by supernatural means.
"Evangelicals who embrace evolution have a few proposals for interpreting Adam, including that he's the head of a tribe, an archetype of humanity, or that he did not even exist," Ham said on Tuesday, and linked to an article by Answers in Genesis' U.K. General Manger Simon Turpin.
In the article, Turpin argues that an increasing number of evangelicals today are losing their faith in a literal interpretation of the creation account in Genesis, and do not believe that Adam was created by supernatural means.
"This shift has come about largely by evangelicals who are committed to embracing evolution as the way God created the world and formed the first human being," Turpin argues.
"The issue is not whether a person can be a Christian and believe in evolution, but what that person has to abandon theologically and biblically in order to hold to his belief in evolution. While it is possible to believe in God and evolution, this does not mean that you can believe in both with a consistent and coherent understanding of Scripture," he adds.
The AiG General Manager further positioned that Christians who embrace evolution help erode belief in a number of other Christian doctrines.
"Understanding Adam as being supernaturally created by God is important for a coherent, logical, and internally consistent theological understanding of the biblical message of creation, fall, and redemption (Luke 3:38; Acts 17:22–34; Romans 5:12–21; 1 Corinthians 15:21–22, 45). It is also necessary to the truthfulness and authority of the whole Bible," Turpin continued.
In the past, Ham has warned that Christians embracing evolution can also falsely attempt to justify adultery and other "sinful tendencies."
"One of the problems with compromise in one area of Scripture is where do you stop compromising? If Christians accept the idea of human evolution, then why not accept the idea that our sinful tendencies are really just evolved tendencies?" Ham asked.
The topic of evolution remains a controversial one in American society, with a 2014 Gallup survey finding that 42 percent of adult respondents believe that God created humans in their present form. Thirty-one percent said that humans underwent evolution, with God guiding the process, while around 19 percent said God was not involved at all.
In an October interview with The Christian Post, scholars Fazale Rana and Hugh Ross argued that there is scientific evidence that suggests Adam and Eve were real people.
"A growing number of anthropologists embrace the idea of human exceptionalism — an idea that comports with the biblical notion that human beings are uniquely made in God's image," Rana told CP.
"There is an explosive appearance of sophisticated behavior, including artistic and musical expression, that coincides with the appearance of modern humans."