Ken Ham Slams 'Anti-Biblical' Research Claiming Plants Are Humans' 'Leafy Cousins'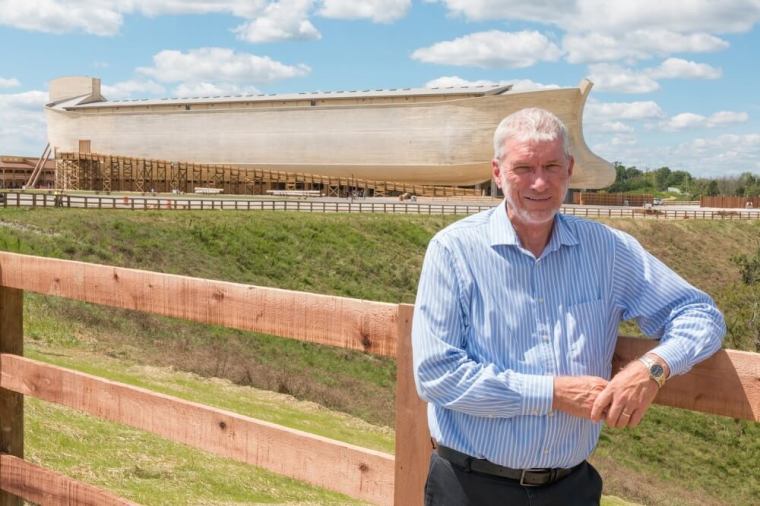 Young Earth Creationist Ken Ham has slammed scientific research that claims plants are humans' "leafy cousins" and "as alive as any animals," by arguing that such a worldview is contrary to the Bible and stems from the "evolutionary religion."
"Are plants our 'leafy cousins?' Evolutionists say yes. No, plants were created for food and they're not our relatives! Evolutionists say 'there is nothing much distinguishing these plants from us' — that's the absurdity of the religion of evolution," Ham wrote in a Facebook post on Friday.
"Scientist claims plants are 'as alive as any animal.' No, biblically animals have a created 'nephesh' — plants don't have this. Do 'plants have feelings too?' Again, the absurdity of the evolutionary religion and the belief we're related to plants," he added.
The Answers in Genesis president argued that the worldview based on "man's word" is incorrect, and that people should trust "God's Word" instead.
Earlier this week, BBC Earth highlighted the work of Jack C. Schultz, professor in the division of plant sciences at the University of Missouri in Columbia, who makes many of the claims that Ham finds objectionable.
"He (Schultz) is making a point about common perceptions of our leafy cousins, which he feels are too often dismissed as part of the furniture. Plants fight for territory, seek out food, evade predators and trap prey. They are as alive as any animal, and — like animals — they exhibit behavior," the article claims.
Other researchers, such as Olivier Hamant, a plant scientist at the University of Lyon, France, also argues a similar point in the report, insisting that if observed for a long enough period of time, plants very much resemble animals.
"To see this, you just need to make a fast movie of a growing plant — then it will behave like an animal," Hamant claimed.
Ham, who last July opened up a Noah's Ark life-sized theme park in Kentucky, called the Ark Encounter, has criticized evolutionary science on numerous occasions, and at times clashed with other major Christian leaders, such as the Vatican's Pope Francis.
In December, Ham responded to an article where Francis defended the theory that the universe started with the Big Band, by arguing that the Roman Catholic Church leader is going against God's Word.
"It's inconsistent with God's Word! The pope is wrong based on Scripture. No matter what the pope reportedly said, God's Word contradicts the Big Bang and evolution — only God's Word is infallible," Ham said.
Others, however, such as Giovanni Bignami, a professor and president of Italy's National Institute for Astrophysics, praised Francis' words at the time, and argued that the pontiff had "buried the pseudo theories of Creationists."
"The pope's statement is significant," Bignami said about the pontiff's support for the Big Bang. "We are the direct descendants from the Big Bang that created the universe. Evolution came from creation."