Ken Ham's Planetarium Program 'Aliens—Fact or Fiction?' to Explore Question Through Biblical Principles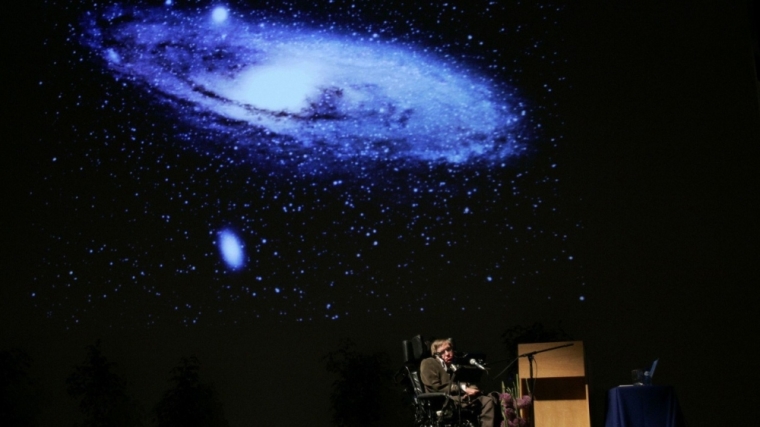 Creation Museum CEO and President Ken Ham has revealed that a new planetarium program at the museum in Kentucky will explore the question of whether extra-terrestrial life exists. Answers in Genesis astronomer Danny Faulkner has said the program will look for biblical principles to apply to the discussion.
"Answers in Genesis is thrilled to announce that another exciting and spectacular planetarium program, 'Aliens—Fact or Fiction?' has been produced by our talented team and will be available for viewing at the Creation Museum starting from Labor Day, Sept. 4," Ham said in a Facebook message on Wednesday.
"Our state-of-the-art Stargazer's Planetarium has been one of the most popular features at the Creation Museum. The other popular planetarium programs will also continue to be shown," he added.
In a short video previewing the program, Faulkner notes that the question will be explored through biblical principles.
"We like to look at the Bible for all sorts of questions like this. But when we go to Scripture, we don't find any direct evidence of extraterrestrial aliens. However, there are some biblical principles we can apply to this very important and interesting question," he says.
The search for alien life has heated up in recent times, with cosmologist Stephen Hawking and Russian Internet entrepreneur Yuri Milner announcing in July a $100 million space program that will use a special type of radar to try and detect alien life from the 1,000 closest stars to Earth.
"In an infinite universe there must be other occurrences of life. Or do our lights wander a lifeless universe? Either way, there is no bigger question," Hawking said when announcing the initiative.
NASA has claimed that there are billions of possible habitats for beings in the Milky Way Galaxy, and technological advancements have made it possible for astronomers to listen to multiple channels for possible signs.
"Our search will be 100 times better than any previous search for intelligent life in the universe," said Geoff Marcy, who chairs the Search for Extraterrestrial Intelligence program.
In previous statements, Ham has said that the Bible suggests life outside of Earth does not exist, however.
"Evolutionists are convinced they'll find life in outer space because if evolution occurred here on Earth, then it must have occurred somewhere else. According to secularists, Earth is not special," Ham wrote on his AiG blog in May.
"Now, we are not told in Scripture if there is no life on other planets or moons. But it certainly seems like there is not. Life did not evolve on Earth or anywhere else but was specially created by our Creator as Genesis clearly tells us," Ham added, and criticized the "countless hundreds of millions of dollars " that have been spent by NASA over the years to search for alien life.