Kenneth Copeland Ministries Workers Could Be Fired for 'Blatant Lying' on or Off the Job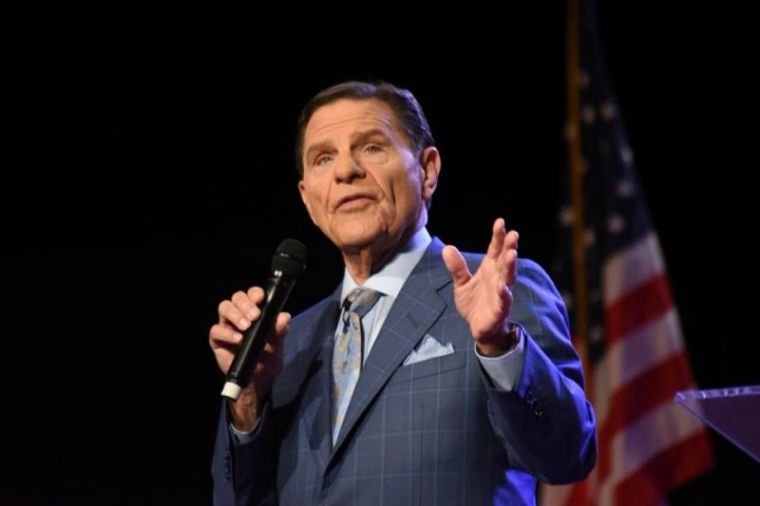 The Texas-based Kenneth Copeland Ministries, which recently acquired a multimillion dollar Gulfstream V jet to support the work of leader Kenneth Copeland, is now requiring their estimated 500 employees to sign a controversial code of conduct meant to keep the ministry pure sexually and financially.
The new standards, which prohibit behaviors such as drinking, blatant lying, fornication and adultery on or off the job, can result in dismissal for employees who fail to live by the honor code, according to the Star-Telegram.
Employees who choose not to adhere to the new policies must leave the ministry no later than March 12, the new standard states.
"I recognize that God's grace and the ministry do not require perfection in any person. However, as a ministry team member, I acknowledge that my personal conduct and lifestyle are important to and do reflect upon the reputation of the ministry — regardless of whether I am on my job or away from work," the code of conduct agreement states in part. "For those reasons, I purpose in my heart to conduct myself at all times, in a manner that upholds such ministry teachings, honors Christ, and brings no disparagement upon the reputation or work of this ministry. With respect to my faith, work, personal character and general standards of living, I agree to always be fully accountable to the ministry, including to receive corrective action and/or termination for failure to adhere to this Code of Honor."
Some former members of the organization, however, are crying foul.
"Just because you're a Christian, you shouldn't stop drinking," a former employee who asked not to be named told the Star-Telegram. "It's sad because there will be some people who will be forced to leave and they've been there 20 to 30 years."
The commitment of general character under the new policy in addition to prohibiting alcohol and tobacco use also prohibits profanity and coarse language.
"I will not yield my tongue to harassing, threatening, abusive or vulgar language, on or off ministry property, but will speak only that which is good to the use of edifying the hearers," the policy agreement said. Gambling or criminal activity is also grounds for dismissal.
Attorney Rob Hudson of Hutchison & Stoy in Fort Worth, a firm that focuses on employee discrimination issues, told the Star-Telegram that while religious organizations usually have codes of conduct, the Kenneth Copeland Ministries policy was quite restrictive. But there was nothing illegal about it, as religious organizations have special exemptions to discriminate on the basis of religion.
"Many would argue that there remains too much latitude for employer discrimination based on subjective interpretations of religious doctrine. It bears reminding that this country was founded on the notion that we are free to practice and/or disavow our religious beliefs without being punished pursuant to the subjective interpretations of clergy or government," Hudson said.
Copeland, who only flies in private jets for his ministry because he can't be bothered with unnecessary "demons" flying commercial, recently thanked the Lord for blessing him with deep-pocketed donors who funded his new jet.
"Father we thank you so and I'm asking you now sir, according to your word, bless our partners beyond measure. Yes, in the name of Jesus. For you said in 2002, 'I'm sending you new partners who are very strong financially and they will obey me. And I will increase your longtime partners and they will obey me," Copeland, said in a prayer of thanksgiving for the new jet.
"And you will not come short. And you will not fail. And you will not lack. And you will not come behind and you will not be diminished. Praise God," he added about his donors.