Kentucky voters to determine if state constitution will declare there's no right to abortion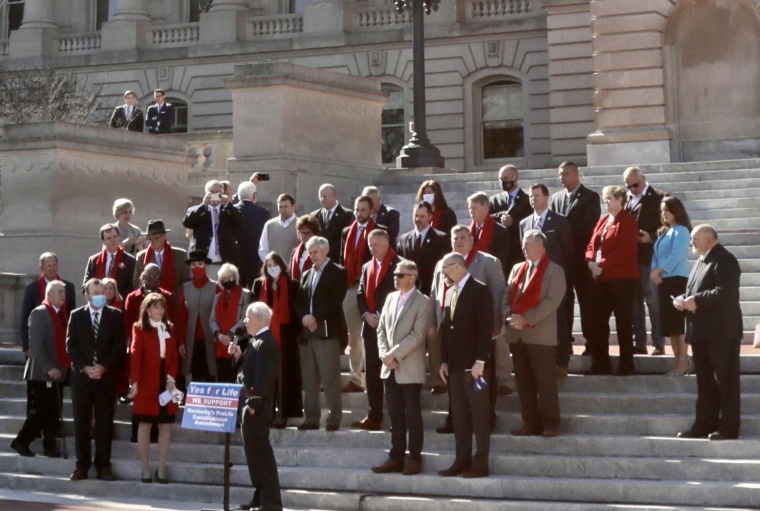 Voters in Kentucky will consider a state constitutional amendment declaring there is no right to an abortion when they go to the polls for the 2022 midterm elections.
Last week, the Kentucky legislature passed House Bill 91, which put a proposal on the Nov. 8, 2022 ballot to add an amendment to the state constitution denying that abortion is a protected right in the state. 
"To protect human life, nothing in this Constitution shall be construed to secure or protect a right to abortion or require the funding of abortion," reads the proposed language.
If the measure is approved by voters next year, Kentucky will be the fifth state to amend its constitution in such a way, joining Alabama, Louisiana, Tennessee and West Virginia.
Addia Wuchner, executive director of the Kentucky Right to Life Association, told The Christian Post that her organization supports the proposed amendment since it leaves legislative abortion debates to "the duly elected representatives of the people" rather than "rogue judges."  
Critics of the measure include Jackie McGranahan, policy strategist with the American Civil Liberties Union's Kentucky chapter. She denounced the measure in a statement last week.
"The General Assembly will stop at nothing to push constitutionally-protected abortion care entirely out of reach, even for people whose lives depend on it," said McGranahan.
"Passing such extreme legislation shows Kentucky lawmakers want to force their constituents to remain pregnant against their will, even if they are victims and survivors of rape or incest."
Claiming that the measure, if approved, could "cost lives," McGranahan went on to promise that the "ACLU of Kentucky will continue to work to defend Kentuckians' reproductive freedom."
Wuchner explained to CP that the idea claimed by some pro-choice activists that the amendment would ban abortion is a "fallacy" and "totally not true."
HB 91 sponsor Rep. Joseph Fischer told a Senate committee that the amendment would not prohibit the legislature from hypothetically passing pro-choice laws but would prohibit judges from saying that abortion is legal in Kentucky, according to The Lexington Herald-Leader.
Regarding the likelihood of it passing, Wuchner told CP that she felt "very hopeful and very positive" about the outcome, adding that "Kentucky is a right-to-life family values state."
"And you can see that by those that they send to Frankfurt to represent them in the General Assembly," she contended, referring to the fact that the state legislature is overwhelmingly Republican.