Kentucky Withdraws $18 Million in Tax Breaks for Noah's Ark Project Over Concerns It Will Promote Christianity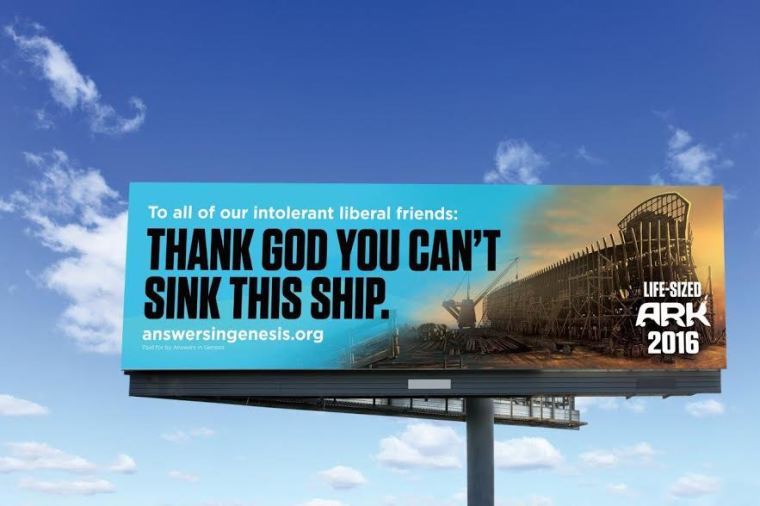 Concerned that the project will promote religion in violation of the separation of church and state provisions of the U.S. Constitution, the state of Kentucky has retracted approximately $18 million in tax incentives for the proposed Noah's Ark theme park in Northern Kentucky.
Ken Ham's Answers in Genesis, the group behind the $172.5 million project, is now considering a federal lawsuit challenging the decision, according to The Courier-Journal.
Answers in Genesis had applied for and was granted preliminary approval to participate in a state tax-incentive program which would have allowed them to keep 25 percent of the sales tax collected at the theme park for 10 years, amounting to more than $18 million.
In a recent letter highlighted by the Journal, however, Kentucky's Tourism, Arts and Heritage Cabinet said the Ark Encounter theme park had changed its hiring policy since it first filed for the incentives in 2010 and plans to discriminate in hiring based on religion.
It also noted that the theme park had shifted from being a tourist attraction to an extension of the Answers in Genesis ministry which teaches a literal interpretation of the Bible.
"State tourism tax incentives cannot be used to fund religious indoctrination or otherwise be used to advance religion," Tourism Secretary Bob Stewart noted in the letter. "The use of state incentives in this way violates the separation of church and state provisions of the Constitution and is therefore impermissible."
The Kentucky Tourism Development Finance Authority, which had granted preliminary approval for the incentives in July, requested written assurances that there would be no discrimination based on religion. Since Stewart does not recommend the project for the incentives, however, it will not get final approval from the authority.
James Parsons, an attorney for Answers in Genesis, said he sent a letter to the cabinet on Monday noting that the state's demands on hiring policies are in violation of both state and federal law.
"If you insist on the newly imposed condition ... it will amount to unconstitutional viewpoint discrimination and my client will have no choice but to seek redress in federal court," noted Parsons.
Just this week, Answers in Genesis released billboards reacting to opponents of the Ark Encounter project.
According to Ham on the Answers in Genesis blog, the billboards are a "response to the massive propaganda campaign from the secularists who have been intent on spreading as much false information as they can against our Ark Encounter project — all with a view to try to stop or undermine the project in some way. The new billboards state, 'To all our intolerant liberal friends: Thank God You Can't Sink This Ship.'"