Muslim Who Shielded Christians in Kenyan Bus Attack Dies From Injures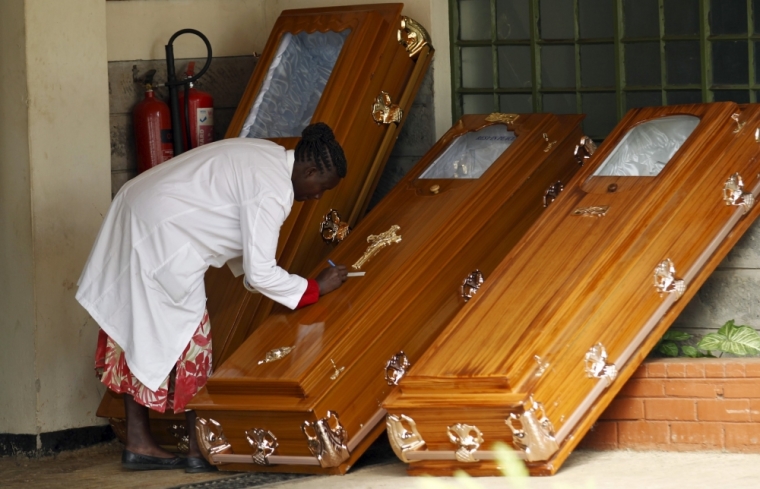 One of the Muslim passengers who stood up and defended Christians during a bus terror attack in Kenya in December has died from a bullet wound he sustained during the ambush, but not before urging Christians and Muslims to live as brothers.
BBC News reported on Monday that Salah Farah died while receiving surgery for his injuries in the capital, Nairobi.
Farah and other Muslim bus passengers risked their lives during an Al-Shabaab attack in December to save fellow Christian passangers. While the attack left two people dead and three others injured, including Farah, authorities said at the time that many more would have been killed had the passengers not stood up to the gunmen.
In an interview with BBC following the attack, Farah, a father of five, revealed that the gunmen had initially offered him an escape.
"They told us if you are a Muslim, we are safe. There were some people who were not Muslim. They hid their heads," he revealed.
Later in January, Farah told Voice of America News that Muslims and Christians can live peacefully together as neighbors.
"We are brothers. It's only the religion that is the difference, so I ask my brother Muslims to take care of the Christians so that the Christians also take care of us. … And let us help one another and let us live together peacefully," he said.
Religious leaders, including the Bishop of Garissa in Kenya, have praised the Muslims who stood up to Al-Shabaab during the attack. A number of the Muslims told the radical gunmen to "kill them together or leave them alone," and refused to allow the terrorists to separate them from the Christian passengers.
"It is a very good thing; a concrete sign that Kenyan Muslims are against violence," said His Exc. Mgr. Joseph Alexander.
"The Shabaab now know that they do not have the support of the Muslim community," Alexander added. "We hope that we continue in this direction, because a year ago there was a similar attack that caused a massacre."
Joseph Nkaissery, Kenya's interior cabinet secretary, echoed the praise, saying that it shows Kenyans can stand together united against terrorism.
"We are all Kenyans, we are not separated by religion," Nkaissery said. "We are one people as a nation. And this is a very good message from my brothers and sisters from the Muslim community."
Al-Shabaab, which has been attacking Kenyan citizens for years, has used the tactic of separating Christians from Muslims and then killing the former on a number of occasions.
The militants slaughtered 152 people, mostly Christian students, during a massacre at Garissa University College in April 2015, which was one of the deadliest terror attacks the country has suffered.
Inspector General of Police Joseph Boinnet described Farah as a "true hero" following his death.
"We provided a plane to fly the body home to Mandera for burial. This is because the deceased died while trying to shield innocent Kenyans," he added.