Kenyan Lawyer Offers Obama 70 Sheep, 50 Cows, 30 Goats to Marry His 16-Y-O Daughter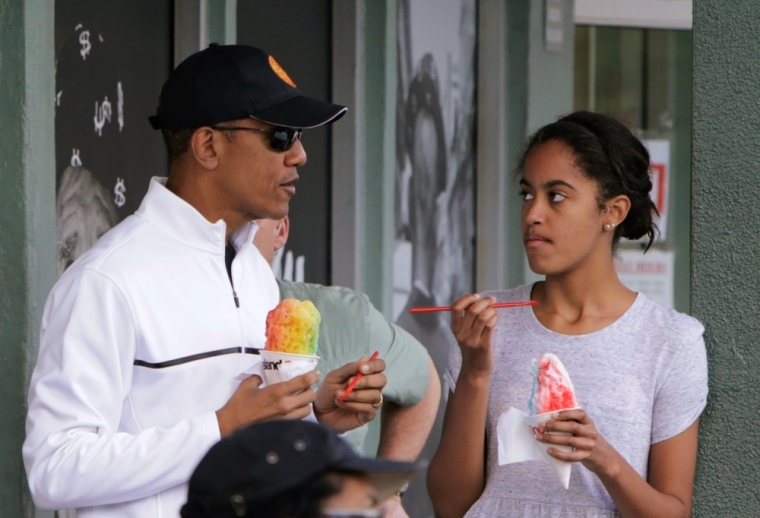 A Kenyan lawyer is prepared to offer President Barack Obama a lucrative $90,000 assortment of livestock in exchange for Obama's 16-year-old daughter Malia's hand in marriage.
Felix Kiprono, an attorney in Nairobi whose age has not been revealed, is reportedly ready to offer the 44th U.S. president a dowry of 70 sheep, 50 cows and 30 goats in hopes it will convince Obama to give away his oldest daughter in an arranged marriage during his next visit to Kenya in July.
Speaking with The Nairobian newspaper, Kiprono said he first became interested in Malia in 2008, when she was 10 years old and Obama was just becoming a household name while campaigning in his first presidential election. Since Obama's grandmother is Kenyan and still lives in Kenya, Malia has Kenyan blood, the lawyer said.
"People might say I am after the family's money, which is not the case," Kiprono asserted. "My love is real."
Kiprono said he's been so infatuated with the idea marrying Malia that he claims he has remained "faithful" to her. He added that he has even called on his family to support him in his quest to marry her.
"I got interested in her in 2008," Kiprono explained. "As a matter of fact, I haven't dated anyone since and promise to be faithful to her. I have shared this with my family and they are willing to help me raise the bride price."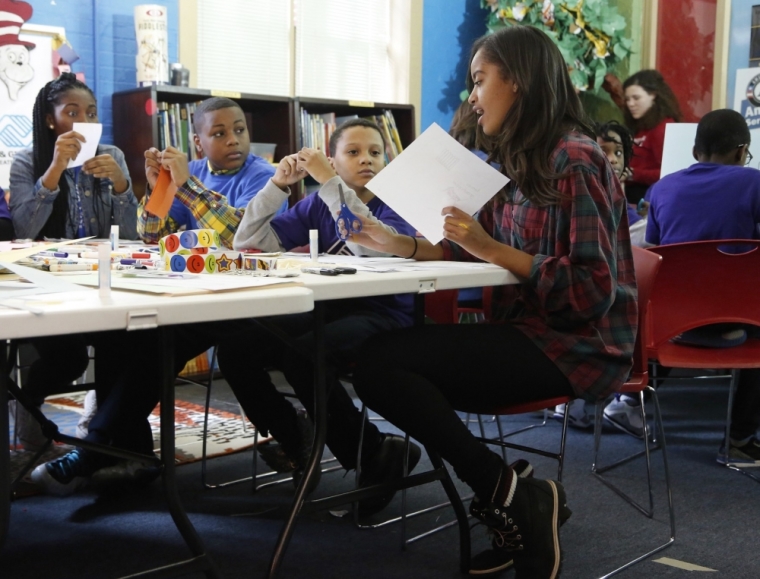 Kiprono is working on composing a letter to Obama, which will ask the president to bring Malia with him during his next trip to Kenya in July, so that he can formally ask for her hand in marriage.
"I am currently drafting a letter to Obama asking him to please have Malia accompany him for this trip. I hope the embassy will pass the letter to him," Kiprono stated. "If my request is granted, I will not resort to the cliché of popping champagne. Instead, I will surprise her with mursik, the traditional Kalenjin sour milk. As an indication that she is my queen, I will tie sinendet, which is a sacred plant, around her head."
Kiprono said that he plans to make his proposal to Malia on a prestigious hill in the village of Bureti.
"I will propose to her on a popular hill in Bureti near my father's land where leaders and warriors are usually crowned," Kiprono said. "The place is called Kapkatet, which means 'victory.'"
Kiprono said the life he plans to live with Malia will not be the lavish, presidential lifestyle that she's accustomed to. Instead, he will educate her on how to live a "simple life."
"I will teach Malia how to milk a cow, cook ugali [maize porridge] and prepare mursik like any other Kalenjin woman," Kiprono said.
Although the offer that Kiprono put on the table might not seem like anything more to Obama than a bunch of farm animals, CNN reports that the monetary value of 50 cows, 70 sheep and 30 goats in Kenyan farming prices is approximately $90,000.