Keshia Knight Pulliam Praying for People on Both Sides of Bill Cosby Trial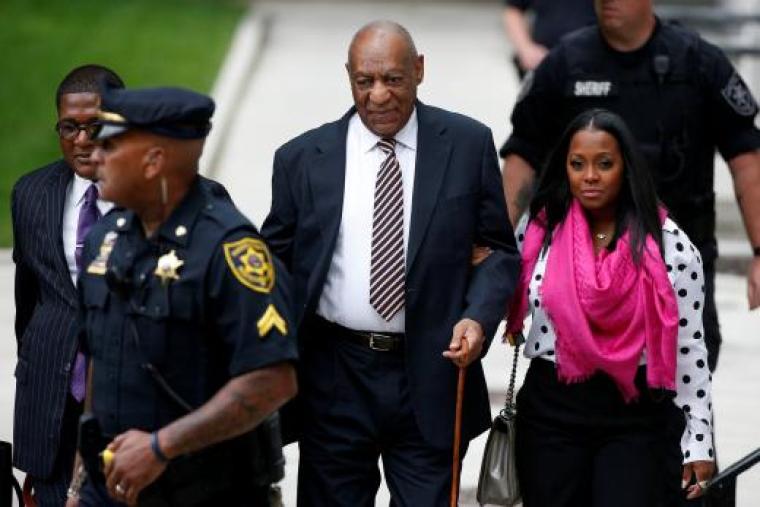 Keshia Knight Pulliam says she is praying for all parties involved in the Bill Cosby trial this week as she supports her television dad who is defending himself against allegations of sexual assault.
Pulliam, the 38-year-old actress who starred as Rudy Huxtable in popular family sitcom "The Cosby Show" alongside the famous comedian, walked into the Norristown, Pennsylvania, court with Cosby Monday. Last year, the 79-year-old comedian was charged with three counts of aggravated indecent assault after former Temple University employee Andrea Constand accused him of giving her drugs and raping her in 2004.
While Cosby is on trial for the allegations made by Constand, a total of 58 women have alleged that he has committed similar indecent acts against them, including high-profile supermodels Janice Dickinson and Beverly Johnson. When explaining her reason for supporting Cosby amid these allegations, Pulliam revealed that she would be praying for everyone involved in the proceedings.
"My truth was to be here and to be supportive, and it's not always easy to do what you feel is truthful and what you feel is right when there's so much controversy. But ultimately, that's just how I've lived my life — in terms of being very genuine and authentic to who I am," the actress told reporters, according to E! News reports. "... I can't stop doing that now. I just pray for all parties involved because this isn't a great situation no matter what side of the coin you're on."
Even though she is supporting Cosby, Pulliam insists that she is an advocate for women. Instead of speculating about Cosby's guilt or innocence, she is leaving matters in the hands of a jury.
"Right now, it's the jury's decision, and it's the jury's job to decide guilt and innocence. It's not mine or anyone else's," Pulliam said. "As an advocate for women and with my nonprofit the Kamp Kizzy Foundation, which is all about empowerment, self esteem for girls, I don't take these charges lightly. I don't condone sexual assault in any way shape or form."
Since news of the Cosby allegations began to rise in 2014, Pulliam has been supportive of her longtime friend. In a previous appearance on TODAY, she wanted to remind the public of all the good Cosby has done.
"The fact that he's been such an example, you can't take away from the great that he has done," Pulliam said. "You know, the amount ... the millions and millions of dollars that he has given back to colleges and education, and just what he did with 'The Cosby Show' and how groundbreaking that was."