Kevin Hart Wins People Mag's 'Comedy Star of the Year' Award; Tweets 'God Is So Good'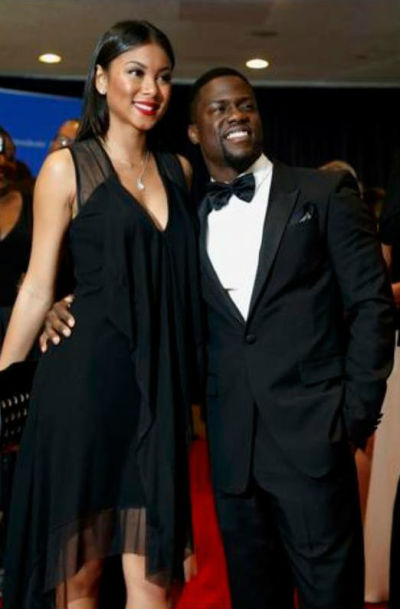 Kevin Hart expressed gratitude on Twitter last night after being named Comedy Star of the Year at the People Magazine Awards.
The comedic actor attended the first-ever awards show at the Beverly Hilton Hotel in Los Angeles on Thursday, where he was presented with the award by his "The Wedding Ringer" co-stars Josh Gad and Kaley Cuoco. The award recognizes excellence in the art of comedy.
"God is so goooood....I am truly blessed and beyond thankful. I love and appreciate all of my supporters. Thank u all for rocking with me," Hart tweeted to his 14 million followers.
Earlier this year Hart, 35, won two NAACP Image Awards, including Entertainer of the Year and Best Actor in a Comedy Series.
He began pursing a career in comedy back in 2000 and regularly performs stand-up in sold-out shows around the world. He has also starred in several hit films like "Think Like A Man." Hart once opened up about finding success in Hollywood and how it did not come easily.
"Hollywood has a way of making everything seem like an overnight success," Hart told Oprah Winfrey in March. "[But I've had] 18 years in the business. I put in my time. I got dues that have been paid and paid again and paid one more time after that. I stayed true to my dreams and, eventually, they came true."
The actor, who is engaged to model Eniko Parrish, shares two children - daughter Heaven, 8, and son Hendrix, 7 – with his ex-wife Torrei Hart.
He said that his hard work and dedication is ultimately what sets him apart from others in the same business.
"The difference in me is that I paid attention to what people did before me, whether it was right or wrong," he said. "Everybody that's successful lays a blueprint out."
The comedian also shared how his mother's dedication to her Christian faith once served as an unexpected gift to him. During his first year of comedy, Hart was running low on rent money and sought the financial assistance of his mother. Her response was always the same, as she asked her son: "Have you been reading your Bible?"
"She's like, 'Are you reading your Bible?,'" Hart recalled. "I said, 'Mom, come on - I don't have time to talk about that right now. I'm late. I need the rent money."
His mother insisted on him reading the Bible, however, her requests fell on deaf ears and soon Hart found himself in receipt of an eviction notice. It was at this desperate moment that Hart finally agreed to fulfill his mother's wishes.
"I go home and say, 'Man let me open this Bible up,'" Hart explained. "Open the Bible up, six rent checks fell out. She put all my rent checks in the Bible."