Kevin Sorbo to Tackle Attack on Religious Freedom in 'One Nation Under God' Film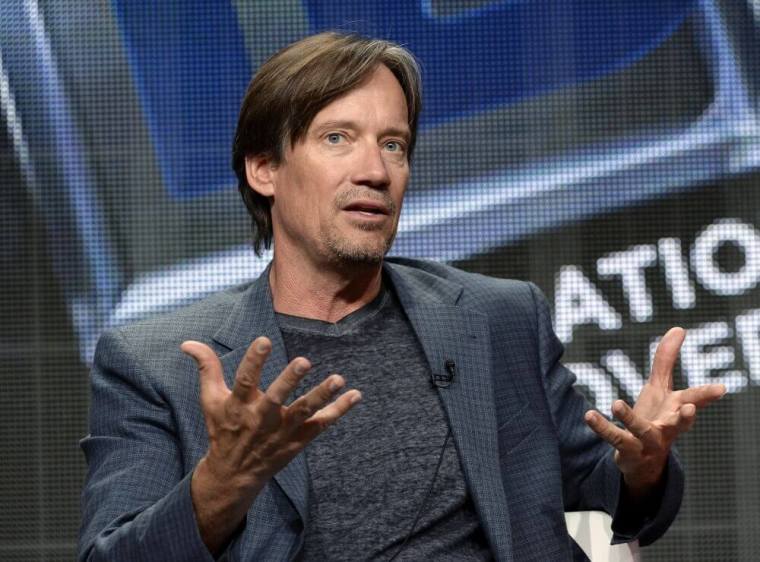 Kevin Sorbo returns to the big screen in another film that will highlight the attack on religious freedom in the American educational system.
The "God's Not Dead" actor is currently busy playing a villain on "Supergirl" but he is sticking to his religious convictions and will reportedly star in the upcoming faith-based film, "One Nation Under God."
According to Deadline, the film centers "on a magnet high school where the words 'under God' have been removed from the Pledge of Allegiance. When a defiant student questions the logic, the reverberations reach the presidential race, where a candidate gets involved in the issue. Sorbo will play the presidential candidate who deals with the repercussions of an argument that focuses on faith, free speech and First Amendment rights."
No further information has been released on the Suretone Pictures/Film, which is being directed by Lisa Arnold ("Camp Cool Kids," "God's Not Dead"). But Sorbo regularly works with Arnold on her films because of the strong Christian message.
Now back in mainstream media, Sorbo, an avid President Donald Trump supporter, is often offering advice on how Christians should react to defend their religious freedom.
"As believers, you got to go straight to the school, go straight to the newspapers, you have to expose these people," he told BREATHEcast in a past interview about the kind of coercive persuasion that takes place in the school system against God. "I'm not paying you money to attack God, you're supposed to teach my kid about whatever that class is, it's not about proving the existence of God. I think these people need to be exposed and lose their jobs."
Sorbo maintained that Christians in America need to speak up. "I think there [are] so many people in this country, Christians that say 'let's live and let live' but I think we've got to stop doing that; we've got to fight back and say 'you know what, get over it!'"
He believes the masses should take a stand because atheism and secularism are propagated to the masses. In the interview, he credited movies like "God's Not Dead" in helping to spread the word. "People are just getting fed up and saying enough is enough," he said.
Follow Jeannie Law on Twitter:
@jlawcp