Khloe Kardashian Reading Bible Amid Lamar Odom Divorce Woes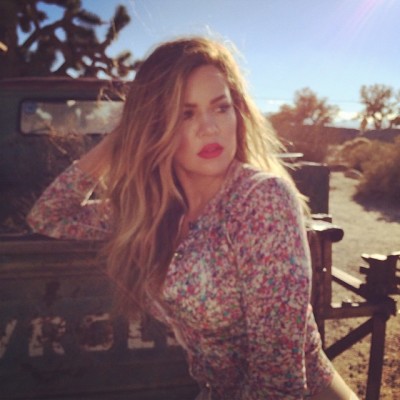 Khloe Kardashian seems to be leaning on scriptures from the Holy Bible while dealing with her pending divorce from Lamar Odom.
Odom, the 34-year-old NBA free agent, has made headlines in recent months for allegedly stepping out on his marriage to Kardashian and battling with a drug addiction. While numerous media outlets have speculated about the possibility of the 29-year-old "Keeping Up With The Kardashians" star's marital woes, she officially filed for divorce due to irreconcilable differences recently.
Kardashian has been sharing some cryptic thoughts on Twitter and quoted a scripture from the book of Psalms.
"HE heals the brokenhearted and binds up their wounds," she quoted on Twitter from Psalm 147:3.
While a number of people have speculated about Kardashian's tweets of late, the reality televisions star took to her Twitter account to let it be known that she was not publicly addressing anybody in particular with her emotional messages.
"Stop making nothing in2 something. If I wanted 2direct something towards some1 u will know," Kardashian tweeted. "I'm posting things I personally enjoy. Get a life."
Kardashian spoke about the amount of support that she has received from fans during her marital struggles.
"It really is such a blessing just to feel that you have such a good support system, no matter what you're going through, even in the good times," she said in a previous E! News report. "It's so awesome to see people that root for you even if you don't know them."
While Kardashian never detailed exactly what was wrong with Odom aside from him being in a "dark place" and needing help, her 26-year-old brother Rob Kardashian previously offered her some advice after revealing that he would move out of the home she shared with him and her husband.
"All you can do is pray and keep trying if you want to try," Rob told Khloe on their show.
Although it seems Kardashian decided to stop trying to make her marriage work, her recent tweet may be a sign that she is relying on prayer to overcome the tough time.