Kickstarter Campaign Launches to Make Pocket-Sized Bible in Manuscript Form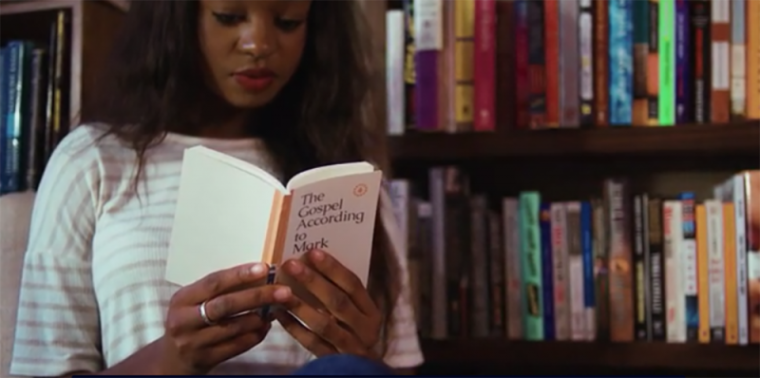 Three Christian friends from southwestern Missouri who are on a mission to publish pocket-sized Gospels in manuscript form for easy reading got their project fully funded in just five hours after launching a Kickstarter fundraiser. But "we are not done," they say.
"To fund it in five hours was a good feeling. It was a surprise," Giancarlo Ospina, one of the three, tells Springfield News-Leader. "We are not done. We want to raise a lot more than that."
The project was launched in late October with the goal of $12,000. In about a week, it has raised $23,614, and the campaign carries on until Nov. 28.
"We were inspired by the way Scripture was originally written, by individual authors with diverse points of view," wrote Ospina, Jordan Donaldson and Jesse Tyler on Kickstarter. "Manuscripts is printing the books of the Bible in easy to read volumes that are beautiful and small enough to place in your pocket. To start, we're printing the Gospels: Matthew, Mark, Luke, and John."
These will be books "you can carry with you and pass on," says Donaldson. "We all grew up in a Christian setting and the Bible can be sort of super intimidating. It can feel like a textbook."
The three eventually want to publish all the books of the Bible. The initial four books are priced at $28 as a set.
"We will probably be releasing the books in collections," Tyler says.
"Each Gospel is formatted like a traditional book," they say on Kickstarter. "The text is arranged in one column, without verse numbers or footnotes. We used the New American Standard Bible, a translation widely respected for its word-for-word accuracy. Jesus' Words are printed in red and are placed in their own paragraphs for emphasis."
Last year, an elegantly-formatted version of the Bible, known as the Bibliotheca and funded by $1.4 million in online donations, was released. The five-volume Bible had no verses or chapter headings. It presented the Bible in a more conventional book format with a cleaner rendering of the text.
"The text is reverently treated in classic typographic style, free of all added conventions such as chapter numbers, verse numbers, section headers, cross references and notes," according to its website.
"When we pick up the Bible, we see an incredibly daunting spread in front of us. … Could it be that the encyclopedic nature of our contemporary Bibles is what's driving this idea that the biblical literature is dry and boring?" asked Adam Lewis Greene of Santa Cruz, California, the book designer for the Bibliotheca, in a video at the time.