Kierra Sheard Honors Michelle Williams for Being Source of Inspiration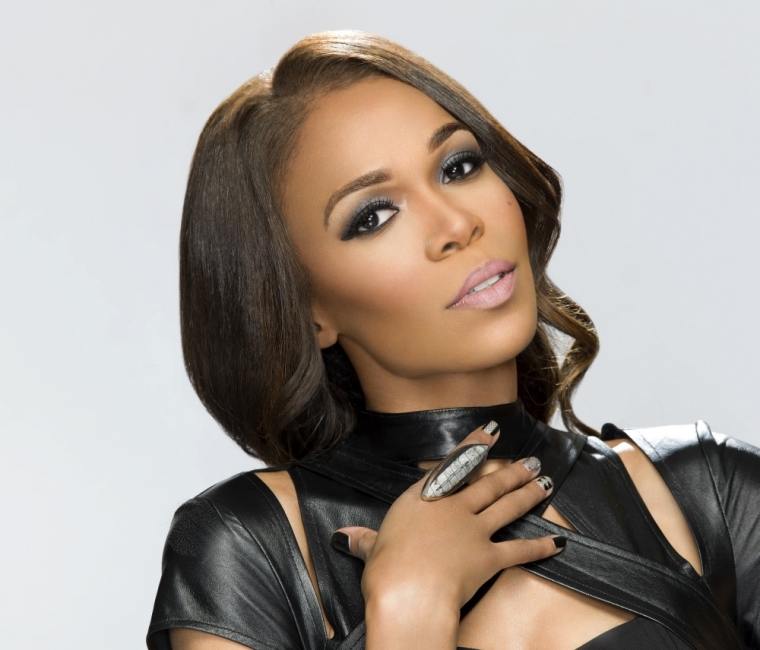 Michelle Williams surprised numerous fans when she brought former Destiny's Child members to perform at the Stellar Awards, but fellow singer Kierra Sheard also found the moment to be a source of inspiration.
Kierra, 27, is known for her powerhouse voice in the gospel music industry. As the daughter of Grammy Award-winning singer Karen Clark Sheard of the gospel music group The Clark Sisters, and Bishop J. Drew Sheard, she has an ear for spiritual music.
After Kierra witnessed Williams bringing singers Kelly Rowland and Beyonce Knowles to perform at the 30th Annual Stellar Awards, she took to Twitter to speak about why she was inspired by it.
"What's most inspiring about @realmichellew is that she really let's nothing stop her! It doesn't matter what people say, or the comparisons people make...she stands with Jesus and she has taken Him with her boldly on every platform. She never shied away even with all of the cruel feedback that people have often given off because of who she has worked with," Kierra wrote on Instagram. "She sets a standard. You show me exactly why God makes certain choices in who He chooses to go certain places."
Kierra said Michelle made history at the Stellar's this year, insisting her fellow singer would never be forgotten.
"Thanks for boldly taking #JESUS to the world! Thanks for your life, your stand, your boldness, grace, class, and audacity," she wrote. "And, to me, you reflect #Jesus! #GameChanger #enlighteningMoment #releveWins there are some who impact the world and there are some who influence/impact those who impact the world. Some how she's managed to do both!"
Sheard released her fifth album, Graceland last year, and spoke to The Christian Post about the concept behind it.
"I'm really kind of spilling the beans about my spiritual walk without giving all of my business. I'm letting people into my life, letting them know that I am human," she told The Christian Post. "I'm letting people know, hey I may struggle with the same thing you do but God is working on me and it's a process. It's going to be a continual process until Jesus returns."