Kierra Sheard Kelly releases first book; opens up about loss, growth and body shaming in gospel industry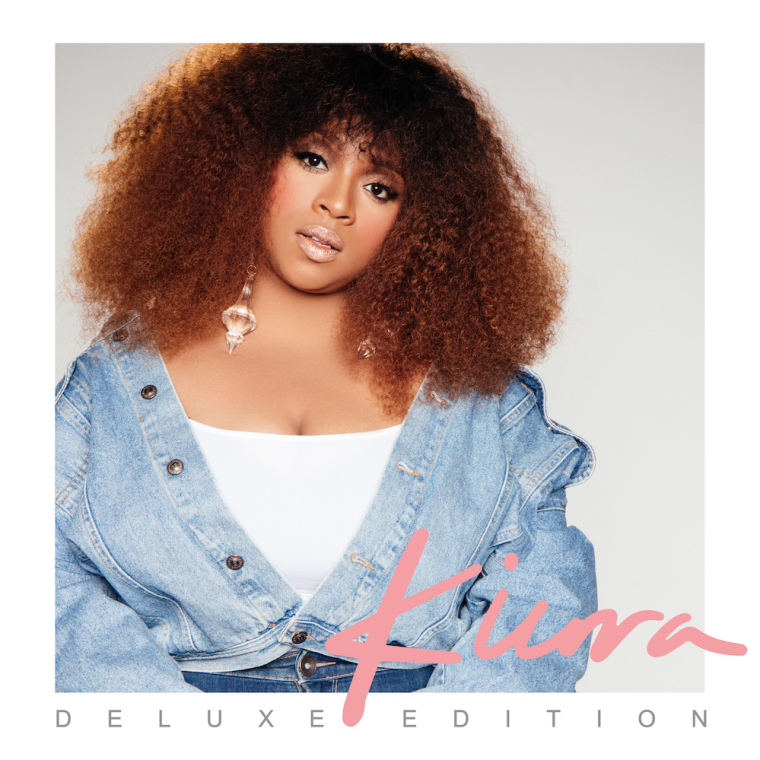 Gospel powerhouse Kierra Sheard Kelly has used the past season of both grief and joy to fuel the content of her latest deluxe album and debut book. 
The new author and newlywed is a gospel music trailblazer, fashion designer and actress that comes from a lineage of gospel legends. She recently portrayed her real-life mother, Karen Clark Sheard from The Clark Sisters, in Lifetime's No. 1 original film, "The Clark Sisters: First Ladies of Gospel."
Days after the premiere of the film in April 2020, Kelly and her family suffered the loss of her 84-year-old grandmother, Willie Mae Sheard, an esteemed COGIC leader, who died of complications from the coronavirus. Months later, Kelly went on to release a self-titled Billboard-topping album and marry the "love of her life," Jordan Kelly.
"It was bittersweet," Kelly told The Christian Post of the past season of her life. "I lost my grandmother in this pandemic, and then the album was released at the top of the pandemic."
The singer said that customarily, she would've gone on tour following an album, which would help with promotion, but God had other plans. 
"God showed me that He is yet in control, and that He is still faithful, and that He knows what's best. It was almost as if the Lord allowed my listeners and supporters to have time to soak in all that He's doing through me and the answers that He provided with me through my music," she said.
The album exceeded her expectations, and now Kelly has released a deluxe version of the chart-topping record with additional songs. 
"I'm super excited about the deluxe project. There's a song on there with my mother, who literally put me on the map. She's the legend herself," she declared.
Kelly and her mother, Karen, delivered their new single, "Something Has To Break." It's a song that went viral after it closed out the 2020 BET Awards.
KIERRA, the deluxe album, also features the current single "I Choose You," which is now in circulation.
"There are these songs that are just transparent pieces and it's all in God's timing. Because they were songs that connect with the space that I'm in now. So it's literally, for me, almost as if I released two albums in one seasonal space," Kelly told CP of both the self-titled release and the deluxe version.
The singer said she believes people will be able to relate to the musical release.
Along with the new music, Kelly's first book, Big, Bold & Beautiful(Zondervan), will be available on April 13. In the memoir, Kelly offers advice on body positivity, spiritual self-care, setting goals, living boldly and finding joy within. 
The owner of Eleven60, a clothing line specifically for plus-size women, really hopes to inspire readers who are battling insecurity.
"I do it big because I wanted to encourage the reader because there's so many of us that have these little personal insecurities that we don't really talk about, and I wanted to encourage the reader to know that I'm there with you, I can relate," Kelly explained.  
"We're in a progressive world where we're kind of moving forward and they're embracing more body positivity. But maybe your thing is not being a big woman, which this thing in my case, it's being a big woman, and I'm encouraging women, own that! Find what it is, why it's attached to you — maybe you got a big personality, maybe you have big feet, a big nose or whatever it is. If it's big, own it! But find out why it's attached to your purpose on the Earth. So be bold about it and own it as if it's a form of beauty."
The 33-year-old songstress urged people to not allow the world to "define to you what beautiful is." She is proud of what was birthed in her debut book and excited to inspire others to own who they are.
"The ownership that happens in your identity when you realize that it doesn't matter what the world says, but it matters what God says," Kelly emphasized. 
Kelly is now happily married. But in the book, she also candidly speaks about how God healed her heart from a "toxic" relationship from her past. 
"In the book, I talked about the relationship that I was in, one of the relationships that was a dysfunctional space in my life. I had been cheated on," she noted. 
Kelly further went on to detail how the record industry criticized her for her weight. She how she needed to balance her fame. 
"Artistry, and being in that space, and having to embrace what the industry called as imaging. I remember having to take photos for the first few projects that I had released [and] they were waist up," she admitted. 
The YouTube star with her channel, "Katching Kierra," wanted to show her full frame and not be ashamed of who she was and eventually had "speak up." 
"The average American woman is a plus-size woman. That's the truth of the matter. I could not allow people to have me to feel like 'Oh, the only way you're beautiful is to be smaller,'" she declared.
"I am an advocate of good health. So I'm totally about eating your veggies, making sure that you're healthy to fulfill your purpose. But I think for me... You can't let the world identify what is success for you," she added. "Otherwise, you'll be going for something that may be under unattainable. It may not be a part of your purpose or in your view. So this is me just encouraging young women, just because they may say you're not a cup of tea, that is not the truth. It just may not mean that you're called to be that cup of tea at their table. But you are a steamy hot cup of tea."
Big, Bold & Beautiful also delves into the importance of spiritual self-care.
"Self-care is so important. I'll use, for example, this seasonal bronchitis that I have. When I don't take care of myself, it flares up. They say that it's chronic, but I've noticed that when I rest, and when I take the proper amount of fluids, and I'm getting what I need, as far as my spiritual peace and protecting my space, I sometimes don't have it flare up as often nearly as hard," Kelly detailed. 
"This was a natural fact and a natural revelation that's connected to my spirituality, which is you have to rest," Kelly emphasized to CP. "God, our Father, rested on the seventh day. If He has all the power that He has, then surely you as a human being, who is built off of His breath ... then surely you can take the time that you need that the Bible speaks about on the Sabbath day, that is to be rested and restored so that you can fulfill your purpose."
For people who are looking for scientific proof of the benefit of rest, Kelly maintained that restoration is a part of the medicinal process for someone to be healthy. 
"I'm all about self-care. There's a chapter that says self-care is squad goals. So even being selective with those relationships [in your life]," the newlywed insisted. "There's a chapter where I talk about fountain-like relationships versus draining-like relationships. If you're being drained, that, too, is a part of your self-care.
"Your selections in your friendships and your relationships, that has everything to do with your self-care. If you're always having to explain the favor that rests on your life and the glory that rests on your life, that a lot of people can't understand, that can be exhausting." 
Sharing her experiences in the memoir was therapeutic for Kelly. Writing a book was an offer she came across randomly in one of her email accounts and said it came at the right moment.
"This was really a God thing for me because the book literally was like a diary for me," she said.
"I've been writing for all of these years. So I was literally able to bring my life story and literally my personal journey, which was a form of therapy for me. And it just turned into a book. In addition ... some of the 'so-called sermons' that I was practicing then ... have been turned into a devotional in the book. I'm completely blown away, but it is a form of therapy. I'm an open book. So I love just sharing my story, hoping that it'll provide solutions for someone else.
Find out more about Kelly's album and book release on her website.