Kim Jong Un Claims US Mainland in Nuclear Strike Range in New Year's Threat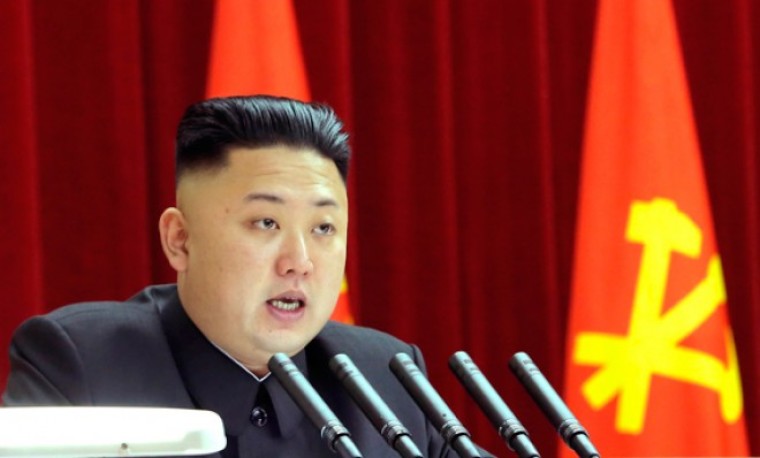 SEOUL — North Korean leader Kim Jong Un said on Monday that the United States will never be able to start a war against North Korea now that his country has developed the capability to hit all of the U.S. mainland with its nuclear weapons.
"The entire United States is within range of our nuclear weapons, and a nuclear button is always on my desk. This is reality, not a threat," Kim said during a televised New Year's Day speech.
"This year we should focus on mass producing nuclear warheads and ballistic missiles for operational deployment," Kim said. "These weapons will be used only if our security is threatened."
North Korea tested intercontinental ballistic missiles and conducted its sixth and most powerful nuclear test in September in defiance of international warnings and sanctions, raising fears of a new conflict on the Korean peninsula.
Kim said it is imperative to lower military tensions on the Korean peninsula and improve ties with the South, adding the path to dialogue was open.
Kim said he will consider sending a delegation to the Winter Olympics Games to be held in Pyeongchang, South Korea, in February.
"North Korea's participation in the Winter Games will be a good opportunity to show unity of the people and we wish the Games will be a success. Officials from the two Koreas may urgently meet to discuss the possibility," Kim said.
South Korean President Moon Jae-in has said North Korea's participation will ensure safety of the Pyeongchang Olympics and proposed last month that Seoul and Washington postpone large military drills that the North denounces as a rehearsal for war until after the Games.
Reporting by Soyoung Kim and Josh Smith in Seoul, additional reporting by Heekyong Yang, Editing by Kim Coghill and Michael Perry