Kimberly Potter, officer who fatally shot Daunte Wright, charged with 2nd-degree manslaughter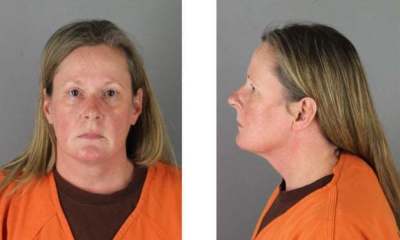 Kimberly A. Potter, the white Brooklyn Center police officer who resigned after fatally shooting Daunte Wright, a 20-year-old black man who resisted arrest during a traffic stop in Brooklyn Center, Minnesota, was formally charged Wednesday with second-degree manslaughter after days of protests and riots.
"Certain occupations carry an immense responsibility and none more so than a sworn police officer," Imran Ali, Washington County assistant criminal division chief and director of the Major Crime Unit, said in a statement cited by KSTP Wednesday. "With that responsibility comes a great deal of discretion and accountability. We will vigorously prosecute this case and intend to prove that Officer Potter abrogated her responsibility to protect the public when she used her firearm rather than her Taser. Her action caused the unlawful killing of Mr. Wright and she must be held accountable."
Within 24 hours after the city announced that Potter had submitted a letter of resignation, agents with the Minnesota Bureau of Criminal Apprehension arrested Potter at approximately 11:30 a.m. in St. Paul for the April 11 shooting, the agency said. She was booked in the Hennepin County Jail and now faces a maximum of 10 years in prison, a $20,000 fine or both if convicted, KSTP reported. She was released Wednesday with no conditions on a $100,000 bond.
The manslaughter charge suggests, according to The New York Times, that prosecutors accept that Potter did not intend to kill Wright and mistook her handgun for her Taser when she shot him.
Peter J. Orput, the top prosecutor in Washington County, said state investigators found that Potter holstered her Taser on her left side and her gun on her right, so she would need to use her left hand when pulling out her Taser. The 26-year veteran police officer used her right hand to draw her gun on Sunday.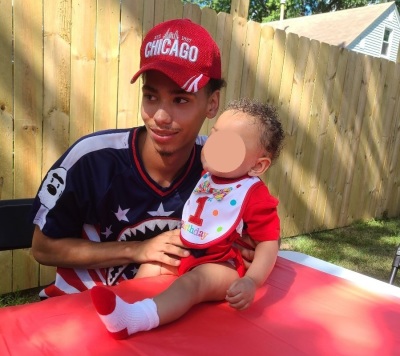 Reacting to Potter's arrest, the Wright family's attorney Ben Crump and his co-counsels Jeff Storms and Antonio Romanucci argued that Wright's killing was not an accident.
"While we appreciate that the district attorney is pursuing justice for Daunte, no conviction can give the Wright family their loved one back. This was no accident. This was an intentional, deliberate, and unlawful use of force. Driving while Black continues to result in a death sentence," the statement said.
"A 26-year veteran of the force knows the difference between a Taser and a firearm. Kim Potter executed Daunte for what amounts to no more than a minor traffic infraction and a misdemeanor warrant [for using a gun to rob and threaten to murder a woman]. Daunte's life, like George Floyd's life, like Eric Garner's, like Breonna Taylor's, like David Smith's meant something. But Kim Potter saw him as expendable. It's past time for meaningful change in our country. We will keep fighting for justice for Daunte, for his family, and for all marginalized people of color. And we will not stop until there is meaningful policing and justice reform and until we reach our goal of true equality," it ended.
Police insist that the fatal shooting was accidental. Brooklyn Center Police Chief Tim Gannon said he believed Potter mistook her firearm for her Taser when she shot Wright as he resisted arrest, pulled away and jumped back his car. Body-camera footage of the incident released Monday shows Potter shouted "Taser" three times before firing.
Minnesota Gov. Tim Waltz deployed the National Guard to Brooklyn Center Monday as some 1,000 guardsmen were deployed between that city and the Twin Cities metropolitan area in response to riots following the killing of Wright and to provide additional security during the murder trial of former Minneapolis police officer Derek Chauvin.