Kirk Cameron on Marriage: Worry More About Your Own Responsibilities Than Your Spouse's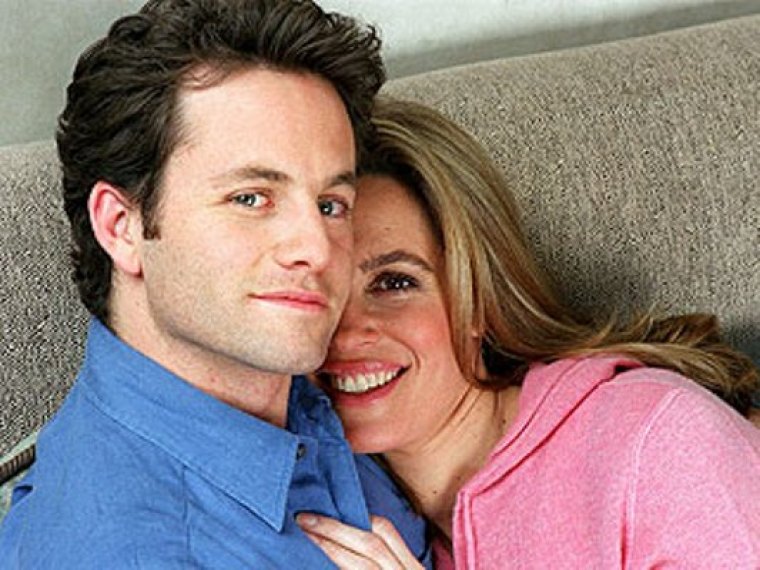 Prominent Christian actor and former child television star Kirk Cameron is encouraging married Christians to focus on their own marriage responsibilities rather than focusing on what their spouse could be doing to improve their marriage.
Cameron, who travels to churches across the United States to teach married couples about the importance of having a God-centered marriage and the importance of fighting to keep their marriages alive, spoke with The Christian Post on his participation in the "Love Worth Fighting For" national marriage tour.
The 45-year-old Cameron, who is most known for his role in the 80s sitcom "Growing Pains," has visited nearly 200 churches across the U.S. in the seven years of the tour's existence, was asked to explain God's guidelines for marriage.
"A lot of people don't know that marriage comes with instructions," Cameron explained. "And, we find them right there in God's word."
Cameron stated that husband's are "to love their wives and not to tell their wives that they need to submit to them," and added that wives are to respect and follow their husband's lead.
"Wives are to honor and respect and follow their husband's lead, not to tell their husband how he ought to be a better husband," Cameron explained. "When each person gets their part right, regardless of how their spouse is treating them, there is hope for real change in their marriage."
Cameron's advice that wives are to follow their husband's lead, comes after his sister and Christian actress Candace Cameron Bure wrote in her 2014 book Balancing It All: My Story of Juggling Priorities and Purpose, that she prefers to take a more submissive role in her marriage to former National Hockey League player Valeri Bure.
"The definition I'm using with the word 'submissive' is the biblical definition of that," Bure, who is known for her role in the sitcom "Full House," wrote. "So, it is meekness, it is not weakness. It is strength under control, it is bridled strength. And that's what I choose to have in my marriage."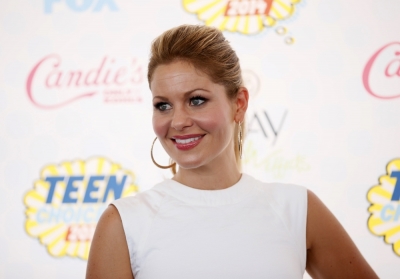 Last year, Bure clarified the role she assumes in marriage during an interview with Yahoo Parenting.
"I used the word 'submissive' [to describe my role in the marriage] because it's from the Bible but people who don't understand that see that as offensive," she said. "My husband is not a dictator. We work together but I don't want to dig my heels in and I have no aspirations to be the ruler of my family. We are two equal people but I love my husband and I want him to lead."
"With big picture issues such as where we live or what schools the kids attend, if he feels strongly about something and I think our family would benefit from it, I am going to share my thoughts," she continued. "But ultimately, I trust that my husband has our family's best interests at heart, so I wouldn't fight him on that. And when I feel strongly about something, he agrees with me. It goes both ways."
Despite Cameron maintaining that wives are to follow their husband's lead, he told CP that husbands should avoid getting into heated arguments over disagreements with their wives because nobody wins when an argument takes place.
"Thinking that you are going to win an argument, you end up losing. It's a no-win situation," Cameron stated. "In order for you to win, your husband or wife has to lose. When they lose, you have not built up your marriage. You have really cut them down. When couples start arguing and fighting in front of the kids, dad cuts mom and mom cuts dad and the kids bleed. They see that and it damages them. When the kids get to marriage, they will follow patterns that they see."
Cameron continued by explaining that a downfall for some in contentious marriages is that they tend to blame their spouse for their marital problems instead of taking blame for their own faults.
"What most people do is they try to blame their spouse and say, 'Hey, I would be a great husband if it weren't for my wife.' 'We would have a great marriage if it wasn't for my husband,'" Cameron explained. "This talks to the importance of getting your own part right. There is only one person on the whole planet who you can change and it's not your spouse."
Cameron, who is married to fellow "Growing Pains" star Chelsea Noble and has six kids, and singer/songwriter Warren Barfield, have already held 12 "Love Worth Fighting For" events in churches across the country this year and have 11 more scheduled.
Cameron said that the events are open to everyone, no matter their faith, relationship status or sexual orientation.
"We talk about faith in God. We talk about the heart of the problem in marriage. We talk about what it means to love your wife in a practical way and what it means to honor your husband," Cameron said. "It is possible to fireproof your marriage. Fireproof doesn't mean that the fire will never come, it means when the fire comes and the heat is high, you will be able to withstand it."