Kirk Cameron Says America Is Nearing the Point of 'No Return'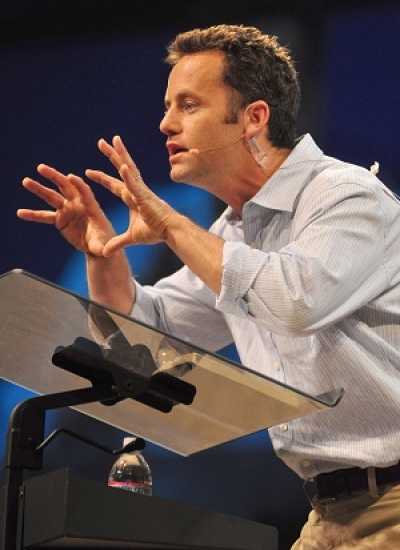 Kirk Cameron is calling for a revival in America, warning that the country is nearing the point of no return.
The 45-year-old actor is touring the country for his marriage conference, "Love Worth Fighting For," in which he shares biblical truths about marriage in contrast to society's steadily changing values.
During an interview about the conference with the Topeka Capital-Journal, he advised Americans not to give in to secular culture.
"People think we are in the last days of America," Cameron said. "Is it too late? No, it's not too late. It's not impossible to turn it around, but there's no time to wait any longer. We are nearing the point of no return, but we're not there yet. But we must lean in, double down and engage ASAP because we've been coasting for too long."
Even though the country is divided, Cameron said there's one thing everyone can all agree on, "Nobody wants to fail at family."
"It doesn't matter whether you're a Christian, a Jew, a Muslim, a Hindu, an atheist or if you're black or white. Nobody wants to fail at family," he reiterated.
During the interview Cameron also revealed that his latest film, "Revive Us," will be shown in 1,000 movie theaters nationwide the night before the last presidential debate and will feature cameos by former Republican presidential candidate Dr. Ben Carson, among other well known Americans.
"Revive Us," he said, is about the history of Christianity in America.
The former "Growing Pains" star has been married to his wife, Chelsea Noble, since 1991 when the couple met on the set of the TV sitcom. The couple have six children together, four of whom are adopted.
Cameron is also known for regularly teaming up street evangelist Ray Comfort on "The Way of the Master" program that aims to evangelize atheists. He has also produced and starred in the films "Monumental" and "Unstoppable" that spread the message of faith.
For more information about the upcoming film and love worth fighting for visit kirkcameron.com.