Kirk Cameron, Kendrick brothers reunite for new Christian film 14 years after 'Fireproof'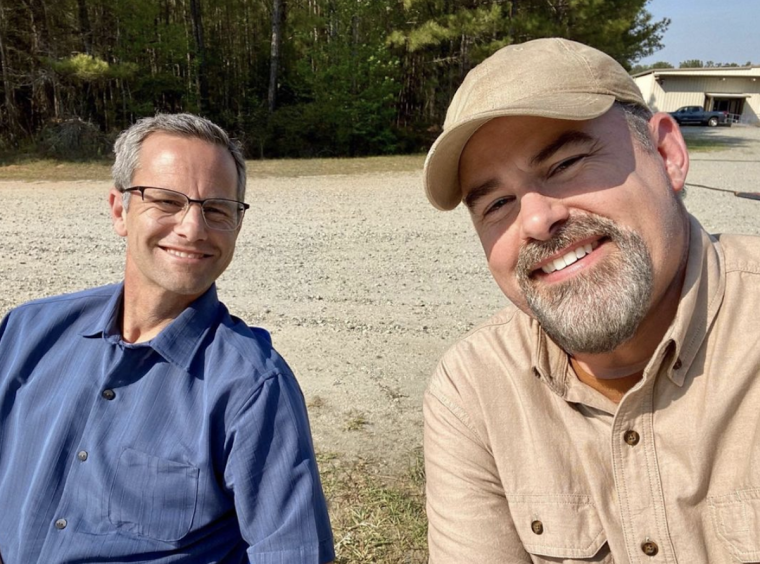 Actor Kirk Cameron and the filmmaker brothers Alex and Stephen Kendrick have reunited for a new feature film based on a true story. It's the first time they've come together since the success of "Fireproof."
"It's been 14 years since we shot the movie 'Fireproof,'" filmmaker and actor Alex Kendrick shared on Instagram. We're excited to be working with Kirk Cameron again on this new feature!"
In a subsequent post that included a photo of both Kendrick and Cameron, the "Growing Pains" actor is seen in character sporting grey hair. 
"It's a blast to be shooting a feature with Kirk Cameron again! The film crosses two decades, so we get to see him age almost 20 years," Kendrick explained. "It's a true story with lots of action, humor, and heart!"
While promoting his TBN series "One on One" in 2019, Cameron revealed to The Christian Post that he and the Kendrick brothers were going to be reuniting on the big screen for the first time since their success of "Fireproof."
The 2008 Christian drama was a success at the box office, paving the way for other faith-based films. Now the trio is looking to relive that movie magic with a new project in the works.
"I literally haven't told anybody about this yet, but I'm in the very early stages of developing a brand new film with the Kendrick brothers," Cameron told CP at the time.
"They just came out with 'Overcomer' and this will be my first big movie back in the movie theaters since 'Fireproof,' and we're going to be doing it together," he added.
Cameron said the film was his idea and he'd be collaborating with the brothers in creating and starring in it. 
"I'm really excited about it. We're going to be getting together soon to get the script all written," he said.

While attending the 28th annual Movieguide Awards in early 2020, Alex Kendrick shared more about the plans for the next Kendrick brothers film.  
"We're very excited about that and it's a true story, and it's going to grab your heart. We love it!" Kendrick told CP at the time.
The popular Christian filmmaker said he, his brother and producing partner, Stephen, "love the subject matter and what's going to happen" as a result of it.
"We think it's a very timely movie," he assured.
Kendrick said at the time that he expects the film to be released this year.  
The brothers are used to making original content such as their No. 1 box-office hit "War Room," but their next film was actually brought to them by a friend, he confirmed.
"We normally do write our own movies, but this one was so powerful when we read it and we saw how it was very timely for today's culture," Kendrick added.
"As we began researching a way to shoot it, it became very obvious the Lord was opening the door to do it," he said.