Kirk Franklin Uses Rapper Drake's 'Hotline Bling' to Talk About God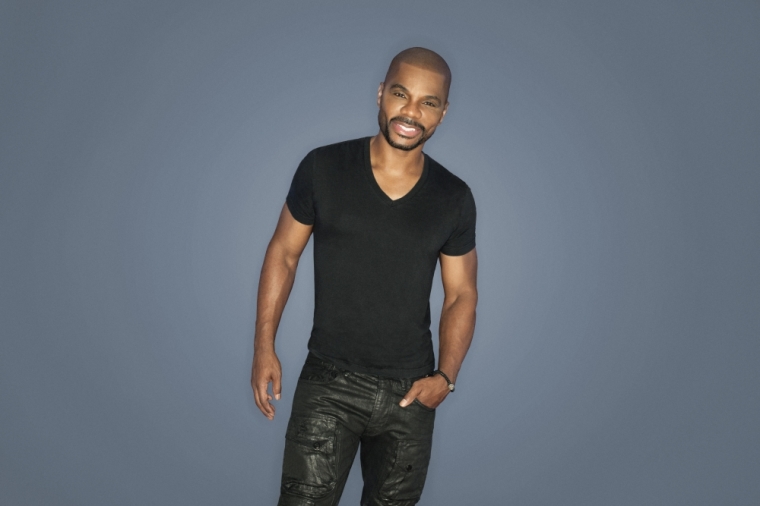 Kirk Franklin isn't afraid to ruffle a few feathers to draw people's attention to Jesus Christ and used rapper Drake's "Hotline Bling" song and a "booty call" analogy to emphasize the importance of a relationship with God.
"We can't Santa Clause God. We can't hotline bling God … God's not a spare tire that you pull out when you're in trouble," Franklin told HipHollywood.com. "If you rock with God, you rock with God, if you don't rock with God when you need God, you can't expect for there to be a genie in a bottle fix my problems instead of fixing your life. God loves us too much to just want to be the booty call type of response."
The 45-year-old songwriter, producer and recording artist also pointed out that people need to do more than just seek God in tragedies like the mass shooting that took place in San Bernardino, California.
"The tragedy the other day, we heard about that. We aren't going to religisize that," he told Hip Hollywood. "The general conversation, either we want him or we don't. And that choice, amazingly, he gives to us."
The "Losing My Religion" gospel superstar has been on a mission to help people develop a better relationship with God and dropped his 11th studio album to make that point clear. In the opening track of Franklin's latest offering that currently sits atop the Billboard Gospel music charts, he let's people know that it is his job to help them lose their religion.
However, the Christian artist previously told The Christian Post that there is nothing wrong with identifying your faith.
"I would never say that claiming you're a Christian is wrong. I understand that there is a human aspect of being able to identify people whether it's African American, Hispanic or Asian," he told CP. "But the definition doesn't define the relationship, meaning you can be married and still not know intimacy. You can be religious and not know relationship."
For Franklin, it is important to promote the relational aspect of Christianity, because he remembers a time when he did not see a lot of God's love in religion.
"There's a lot of people like me who the system never introduced to the love of God. Knowing God as a loving father is very foreign to them," he told CP. "I think most people in mainstream America, they don't know God. There's always more picket signs [saying] 'God hates gays' or 'God hates abortion.' But when have you seen a picket sign that says 'Jesus loves you?'"
In an interview on the "Tom Joyner Morning Show" earlier this year, Franklin went on to say that he believes religion has become oppressive.
"Religion, throughout the years, has become a very oppressive thing that doesn't allow people to get to know the God it was created to try to lead them to. So basically, it's just like marriage cannot guarantee intimacy, religion doesn't guarantee relationship," Franklin said on the "Tom Joyner Morning Show."  "It doesn't guarantee you're going to have a loving relationship with God. So God becomes this distant person that's always pointing at my sins, always beating me up and you never know Him as a friend and as a father."
On the contrary, Franklin made a point to speak about how much God loves people, despite their sins.
"We don't have to try to be perfect. We'll never be," he said on the radio show. "It's really only one person that has lived the Christian life and that was Christ Himself."