Kong Hee Revival Draws 1,000 Pastors in Southeast Asia Amid Persecution of Believers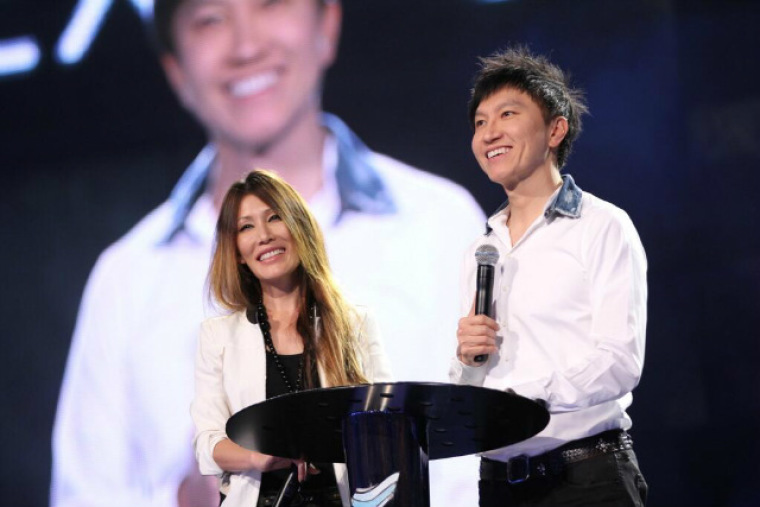 Megachurch pastor Kong Hee of City Harvest Church in Singapore revealed that he recently held a mass revival event for over 1,100 pastors from Southeast Asia, including China, where Christians face heavy government persecution.
Kong noted that Chinese Christians continue to grow in strong numbers despite all difficulties, and are set to outnumber American Christians within the next two decades.
"From 10-11 June, 2016, CHC held its second-ever Global Chinese Leadership Seminar, and this time, over a 24-hour period. More than 1,100 pastors, church workers and leaders from China, Taiwan, Hong Kong, Malaysia and Singapore joined us for this very special event," Kong wrote in a Facebook post on Tuesday.
"I preached a total of eight sessions, excluding two weekend services, with the help of my world-class Chinese interpreter, Lulu Glenn-Fu. Our CityWorship team led praise and worship for all the sessions in Mandarin too, with all the songs they have composed. I am so proud of them!"
The pastor said that he and his wife, fellow CHC pastor Sun Ho, were "deeply stirred in our spirits throughout that weekend," and argued that the Crossover Project, the music and outreach initiative, has always been about seeking revival in the Chinese-speaking world.
"According to some reports, China will have more Christians than the U.S.A. by 2030. Let us arise and be His laborers for the plentiful harvest," he added.
Chinese pastors, including leaders of some of the biggest state-run megachurches, such as Pastor Gu Yuese of Hangzhou's Chongyi Church, have faced the full force of the Communist Party crackdown against believers.
Gu was arrested in January for speaking out against the government-ordered mass removal of rooftop church crosses, China Aid told The Christian Post in an interview back in April, though officials formally charged him with embezzling funds.
"It will shake the spirit of the government-sanctioned church leaders and the congregations throughout China. All these factors will have a ripple effect," Bob Fu, founder and president of China Aid, told CP in February.
Fu added that the rapid growth of Christianity in China is the main reason behind the ongoing crackdown.
"The top leadership is increasingly worried about the rapid growth of Christian faith and their public presence, and their social influence," he said at the time.
"It is a political fear for the Communist Party, as the number of Christians in the country far outnumber the members of the Party."
Despite facing an eight year prison sentence back in Singapore for funneling millions of dollars in church donations into his wife's popstar career, subject to appeal, Kong has been preaching at revival events across Asia.
In April he led services in Japan, one of the most atheistic countries in the world, and predicted he will see massive revival there as well.
"We have a deep love for Japan and for our beautiful Japanese brothers and sisters-in-Christ. Their hearts are so hungry for the Lord Jesus and His Church. They are believing that God is opening up Heaven and pouring out His Holy Spirit afresh upon this generation," Kong reflected at the time following a ministry trip to the country.
"Sun and I were so stirred and moved in our spirits. We can hear the sound of revival in our hearts, and sense that the harvest is definitely ripening," he added.