Pastor Kong Hee: 'No Doubt' That Largest End-Times Revival Will Take Place in Chinese-Speaking World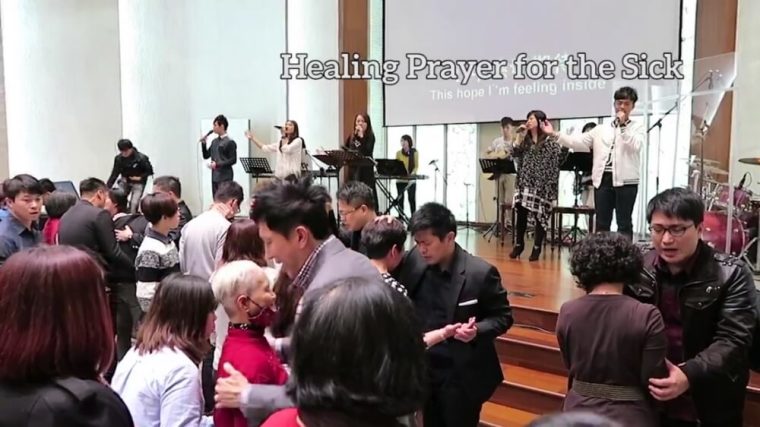 City Harvest Church pastor Kong Hee continued ministry work despite his eight-year prison sentence, pending appeal, and has visited Taiwan in his tour of Southeast Asia, reporting many salvation decisions and healing prayers in his services.
Kong suggested that he is certain that a major End-Times revival will take place in the Chinese-speaking world.
The megachurch pastor explained in a Facebook message to his followers over the weekend that he first heard God speak to him about evangelizing in Taiwan back when he visited the Buddhist and Taoist-majority country in 1999, and he started doing a lot of missions work there in 2002.
"Over a 10-year period, Christianity has grown from less than 3 percent to almost 10 percent, by some missiological estimates. Campus ministries have sprouted in most local colleges and universities today," Kong said about Taiwan.
"Many pop celebrities have received Christ and are boldly proclaiming their faith on traditional and new media. I have no doubt that the largest revival in the End-Times will be a move of God in the Chinese-speaking world."
He added that he preached a total of seven times in Taipei, Kaohsiung and Pingtung last weekend, and posted a video of some of the services, depicting healing prayers and many "salvation decisions" being made.
"I am so grateful to the Lord Jesus for allowing me a front row seat to witness a mighty outpouring of the Holy Spirit in Taiwan, over the last 17 years," Kong said, sharing that he feels the nation to be his "home away from home," since he and his wife, Sun Ho, lived in Taipei for a full year in 2006.
Kong has visited a number of other countries in the region this year, including South Korea and Indonesia, the latter of which he called a "big harvest field" for Christianity, as it is also the largest Muslim nation in the world.
"What a big harvest field Indonesia is. The number of Christians has grown from 1.3 million to 24 million in the past 40 years, making up approximately 10 percent of the country's population," Kong wrote earlier in March.
"Christianity is Indonesia's second-largest religion, making it the second-largest Christian population in Southeast Asia. With such a ready harvest field, it is so necessary for church-building work to be done in this wonderful nation, and that is why I love doing missions in Indonesia," he added.
Kong is facing an eight-year prison sentence back home in Singapore, however, after he and five other CHC members were found guilty for the misuse of close to $35 million in church donations, which allegedly went into the popstar career of Kong's wife, Sun Ho.
Kong has appealed his prison sentence as the long-standing trial looks set to continue. On the other hand, the prosecution has also asked that the CHC pastor be given a longer sentence.