Ky. Pastor Arrested for Allegedly Exposing Himself to 15-Y-O Girl
A Kentucky pastor has been accused of exposing himself to a teenage girl in a department store in Russellville earlier this month.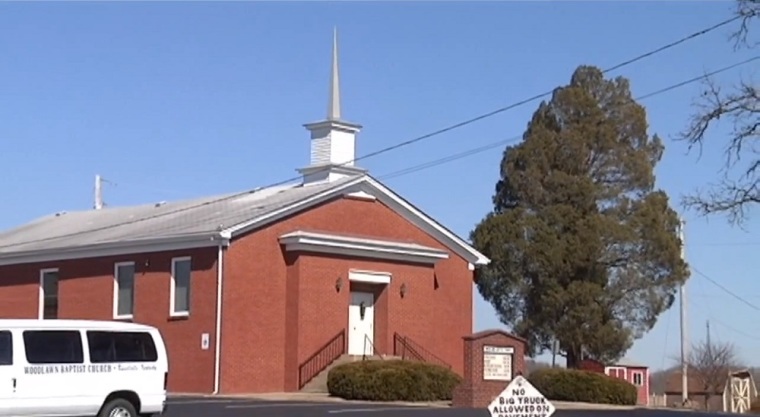 Kevin Lohse, who police say is the acting pastor at Woodlawn Baptist Church, was arrested Wednesday on charges of exposing himself to a 15-year-old girl in Burkes Outlet. Police posted a still mage from video surveillance camera footage of the suspect on social media in an attempt to indentify the man.
"In the video [not disclosed to the public], you can clearly see Mr. Lohse manipulating his zipper, then exposing his penis to the 15-year-old girl," Russellville Police Detective Samantha Reeser told WBKO.
Even though the suspect had left the scene before police arrived, once his image was posted on the police department's Facebook page and was shared more than 600 times, he later turned himself in to authorities.
"A still image was taken from the video and posted to our Facebook page. We asked the community to help us identify the male. That picture quickly received a lot of attention and obvious concern, which resulted in Mr. Kevin Lohse reporting to the police department on Feb. 21, 2014, to turn himself in," said Reeser.
Authorities say that Lohse admitted to being accompioned by his 7-year-old son in the store. He was in the juniors section of the store when he allegedly exposed himself.
Ingrid Sweeney, who is a neighbor of Woodlawn Baptist Church, described Lohse's alleged actions as "just unbelievable, but you never know."
"People think just because he is a preacher (pause) well, preachers do everything that everyone else is doing," she told WBKO.
Sweeney added that she has a close relationship with many of the church's leadership and attributed Lohse's actions to something wrong that is with him and not his congregation.
"It's not the church. No, it's him. I feel horrible for his family, he must have went through some type of depression or something. Something must not have clicked up there," said Sweeney.
Lohse was released from jail on Thursday.
On Monday, the Russellville Police Department thanked the community for its help on its Facebook page.
"This is a prime example of community policing. Due to an overwhelming number of people who have shared this photo, we now have charges pending against the perpetrator in this case. You are our most valuable resource. Thank you!" the department wrote.
The comment thread showed several dozen community members relaying information about who to contact to move forward with information about the case.