LA Police Officers Sue City Over Claims of Discrimination for Wiccan Faith; Say They Were Forced to Attend Event at Christian Church
A husband and wife who are members of the Los Angeles Police Department have sued the force, saying that it discriminated against their Wiccan beliefs.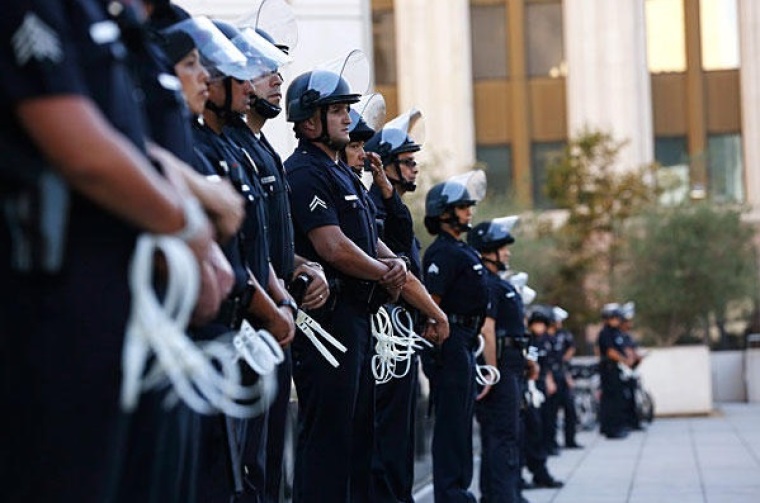 Sgt. A.J. DeBellis, who has been on the force since 1990, has filed a lawsuit saying that he was fired from the force because of his Wiccan faith, reported City News Service.
DeBellis claims that much of the harassment started after he complained about a mandatory training session and holiday event on December 2012 that was hosted in the sanctuary of The Church at Rocky Peak. As a practicing Wiccan, Debellis noted that he felt uncomfortable with the "religious iconography" and Christian music playing "during a significant portion of the event."
Debellis "was deeply offended by the department's decision to conduct the training session and holiday gathering at a religious facility and reasonably believed that the event violated the Establishment Clause and separation of church and state," stated his report, which added that he was also forced to listen to Christian prayer.
But after DeBellis let a captain and lieutenant in on his frustration, he said that they "verbally berated him and issued him three negative comment cards in retaliation for what he reasonably believe to be religious-based harassment and retaliation."
Soon after his complained, DeBellis claimed his supervisors harassed and retaliated against him by changing his shift and no longer allowed him to perform duties as watch commander.
In 2013, DeBellis claims he was the victim of another act of "religious based" retaliation when he received a flyer in his office mailbox advertising a day of prayer for a fallen officer with the words "One Nation Under God" on it. The officer also claimed that he had been forced to address his concerns with his department without a lawyer and that he had also been denied disability insurance after he had back surgery last year.
Debellis' wife, Victoria, filed a lawsuit in March, where she claimed that she had been harassed for her gender and Buddhist-Wiccan faith, accusing her colleagues of ostracizing her because of her faith and stated that they put a "Blues Brothers" movie poster near her desk that read, "We're on a mission from God."
She also reported that one of her colleagues told a fellow officer that he needed to "watch Victoria DeBellis."
Victoria, who joined the force in 1996, also called attention to the actions of one of her colleagues, Thomas Tenney, whom she accused of having a "dislike and disrespect for women," including several female officers. She alleges that Tenney "tried to have (the female officers) fired because of their incompetence," before informing the women that they had no right to report his behavior.