Lady Antebellum's Hillary Scott Reveals Personal Tragedy Behind 'Thy Will' (Video)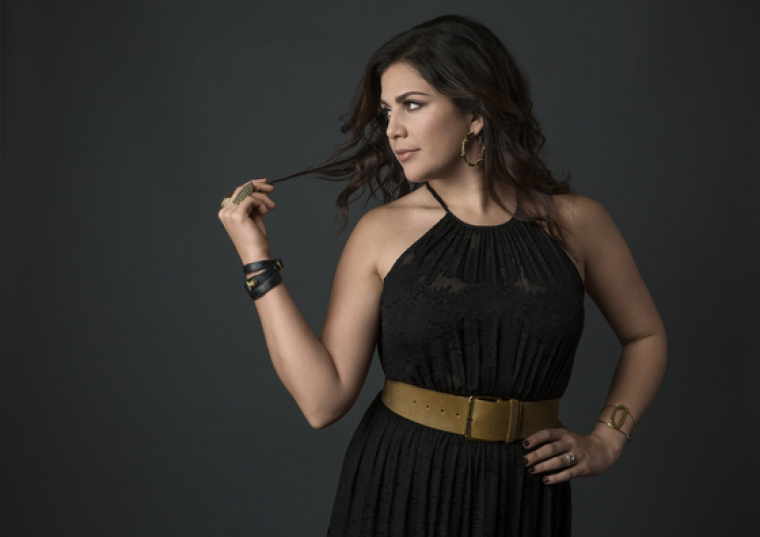 Hillary Scott of the band Lady Antebellum reveals the heartbreaking tragedy behind her latest single "Thy Will" ahead of the release of her new album Love Remains.
During an interview with ABC's "Good Morning America" on Monday, the seven-time Grammy Award-winning singer revealed "Last fall, I went through a miscarriage."
Addressing society's general silence about the aftermath of a miscarriage, the 30-year-old singer said, "I feel like there's this pressure that you're just supposed to be able to snap your fingers and continue to walk through life like it never happened.
Scott said she wrote the first single, "Thy Will," in the midst of "experiencing everything that comes with a miscarriage. So it was my most raw place that I could've ever been when this song truly poured out of me."
Scott also has a 2-year-old daughter, Eisele Kaye, with husband, Chris Tyrell, and said since her loss she's become a better mother and grips onto her girl just a little tighter.
Using music as her outlet, Scott said she's now back on the road, touring this summer with Lady Antebellum.
"After going through everything that I've gone through in the past year, but also just the process of making this record, I know I'm coming back into the mindset of Lady Antebellum ... I'm very grateful," she said.
The faith-based country collection in Love Remains is Scott's first solo venture since selling more than 11 million albums worldwide with Lady Antebellum. The trio has earned six platinum singles and have won the ACM and CMA "Vocal Group of the Year" award three years in a row.
Scott first announced the making of "Thy Will" and her album Love Remains in an open letter to fans on Facebook where she said:
I'm so excited. The day is finally here that I get to share with you all what I've been up to. I have made a faith-based album Love Remains. The best part about this collection of songs is that it is featuring my mom, Linda Davis, my father, Lang Scott, and my little sister, Rylee Scott, all produced by Ricky Skaggs.
So ladies and gentlemen, I would like to introduce to you Hillary Scott & The Scott Family. I wanted to first share 'Thy Will.' I wrote this song about a very recent experience that left me heartbroken, asking why, and facing some of my most difficult days. This song is my letter to God. As I ask some really hard questions, I hold onto the truth that there is so much to the story of my life that I can't see, but that I still choose to trust Him.
The country star also shares her hopes for the new album in a promotional video in which she explains that the concept initially came from her father who wanted to create an album of hymns with family and friends.
For more information about the album, Love Remains by Hillary Scott & The Scott Family set to release on July 29, visit www.hillaryscott.com.