Lakewood Church Leader Israel Houghton Says Joel Osteen Is 'Real Deal'
Grammy Award-winning Christian singer Israel Houghton, who finished the last leg of his "King's Men" tour in mid-October, recently testified that pastor Joel Osteen of Lakewood Church is "the real deal."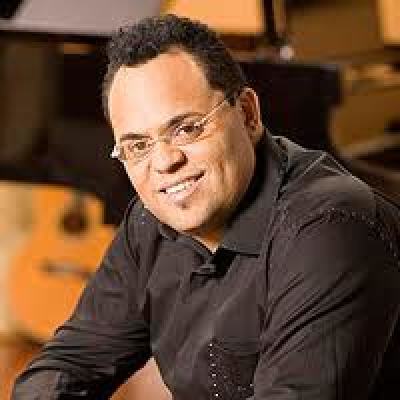 Houghton reportedly said that although Osteen has been criticized for not taking a more hardline approach to the topic of sin, he has seen the megachurch pastor make positive changes in the lives of his congregants.
"Houghton says he would rather offend Christian leaders who think Osteen doesn't preach enough about sin than the many non-Christians who are attracted to Osteen's message of God's love for them," The Associated Press reported.
Osteen is the senior pastor of the largest church in the U.S., located in Houston, Texas and boasting an average weekly attendance 43,500 people.
Houghton told the AP that while there are three million Christians who choose to watch televised pastors preach, Osteen attracts an additional seven million un-churched viewers every Sunday.
The recording artist has been the worship leader at Osteen's Lakewood Church for the past eleven years.
The Grammy Award-winning artist also recently wrapped up the last leg of his highly anticipated "King's Men" tour in New York City. The tour included Houghton and fellow Christian recording artists Kirk Franklin, Donnie McClurkin, and Marvin Sapp performing their most beloved Christian hits to audiences averaging at 9,000 per night.
The 15-city tour made stops in Los Angeles, Houston, Philadelphia and Detroit before finishing on Oct. 14 in New York City.
Osteen has been the pastor of Lakewood Church since 1999. In the past, Osteen has been criticized for not preaching on sin, but rather focusing on lighter subjects, such as positive thinking.
The Texas minister and best selling author has acknowledged that some do not appreciate his preaching style, previously describing it as less hellfire.
"A lot of what I do is in a positive light. It's who I am…to me, the Scripture says it's the goodness of God that leads to repentance," Osteen told The Blaze in July.
"I would rather tell them we can be better fathers, we can overcome an addiction, we can let go of the past. I deal with it in an overcoming way," he said. "There's a camp that's more hellfire."